Touching Lives with James Merritt Kenya 10-Day Serve & Safari, February 20 - 29, 2024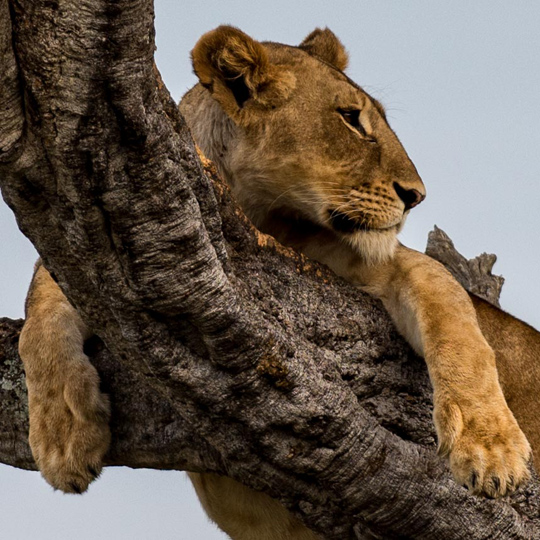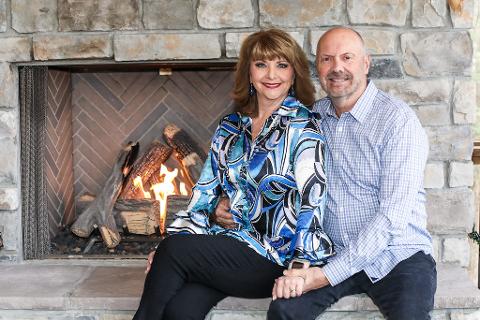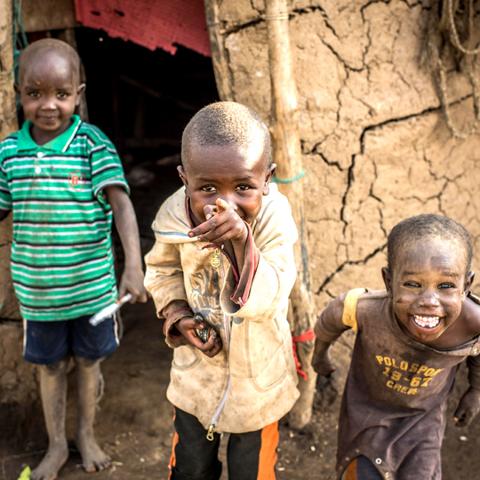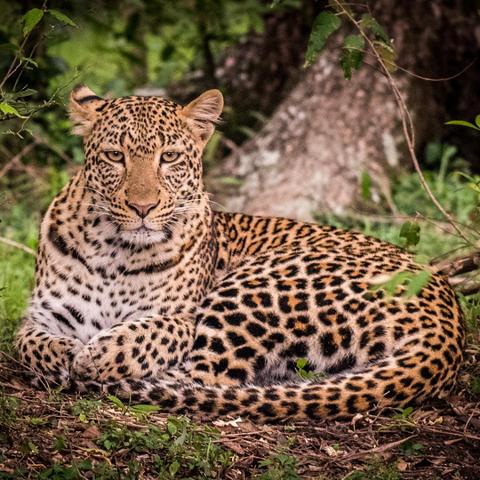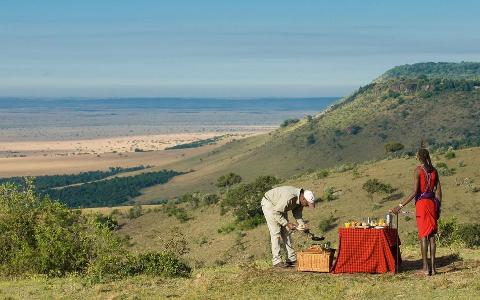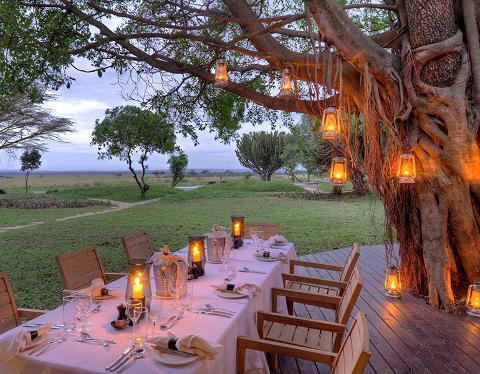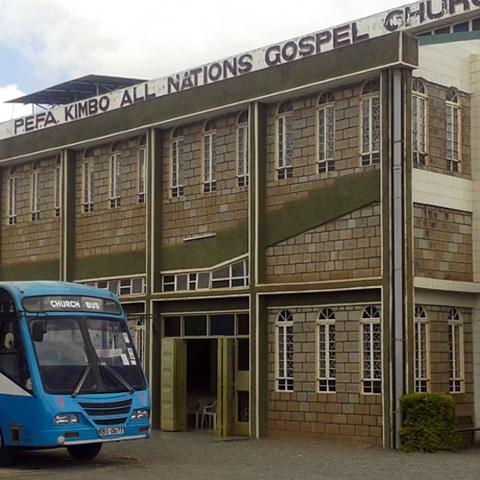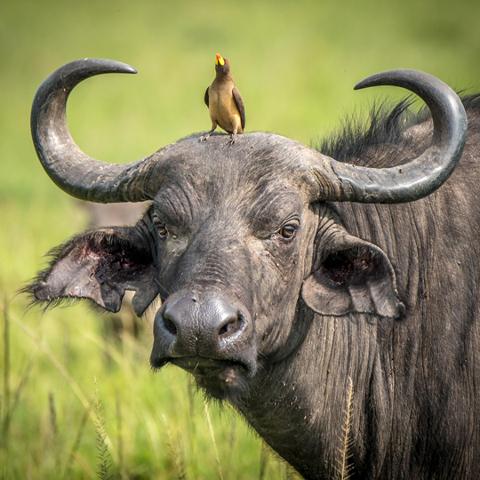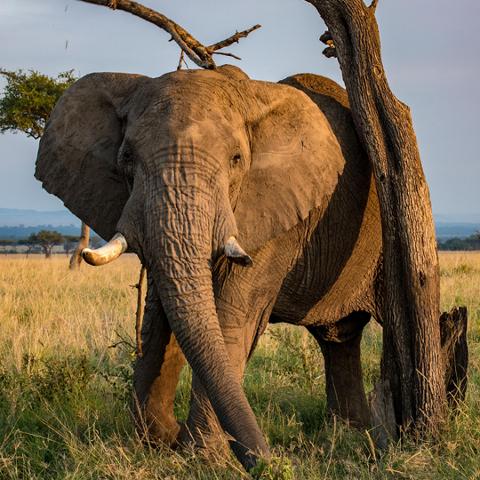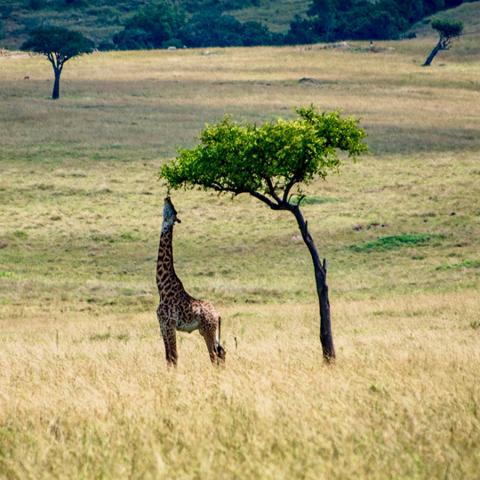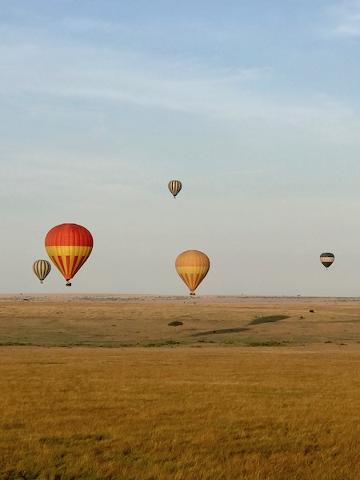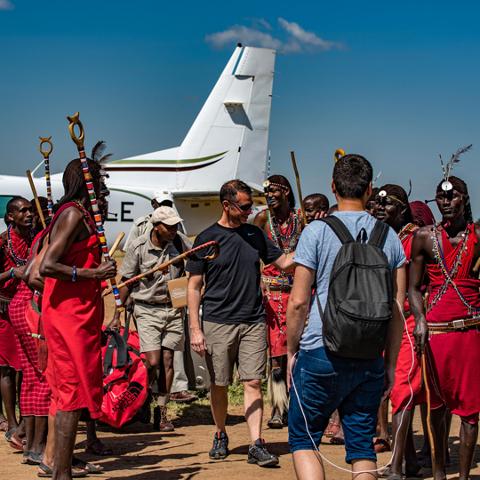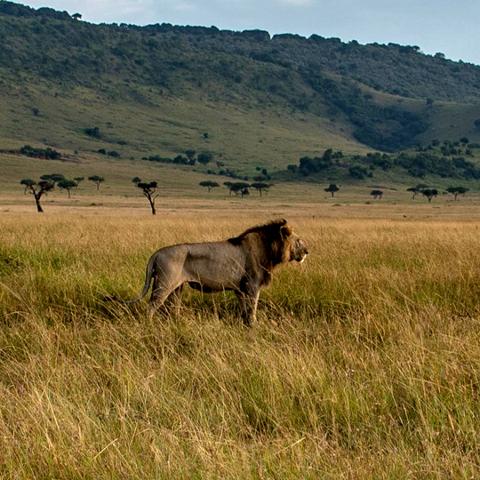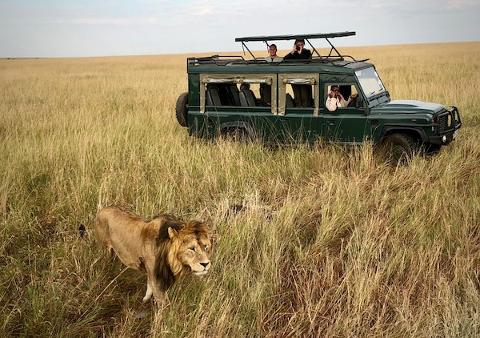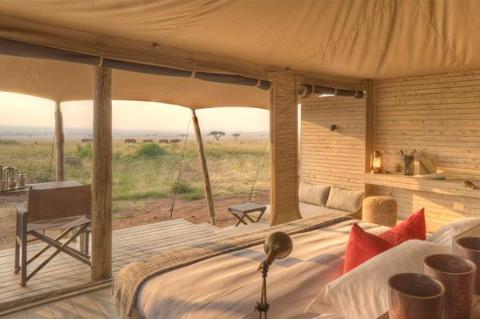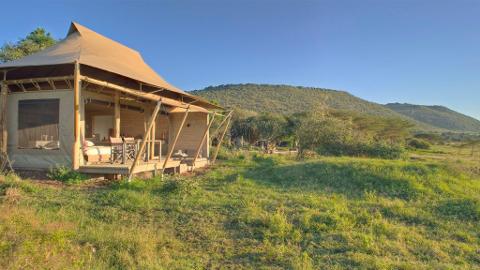 Duration: 10 Days
Location: Nairobi
Product code: MerrittKenya24
Questions? Email us at info@signaturetours.com
A Special Invite from Dr. James Merritt

We want to invite you to join us on an incredible journey to East Africa, February 20-29, 2024. It will be a magical and inspiring ten days! You will experience a Swahili worship service in an African church, the excitement of serving a needy community in Nairobi, Kenya, and God's wonderful creation on the Masai Mara. Sign up immediately as space is limited. We look forward to being with you and sharing this amazing adventure in one of the most beautiful places in the world!
Kimbo PEFA Church is a 5000-member Gospel Church located in Kimbo, a village on the outskirts of Nairobi, Kenya's capital city. The church is fully committed to outreach, as evidenced by the many projects that they have completed for the community. The Library Project is one of the greatest projects that the Lord has allowed the church to accomplish. This project is aimed at reaching the younger generation in the community by providing them with a safe place to study. The church works with local schools and orphanages, hosts medical clinics, and provides clean water to the village. There are many opportunities to serve at Kimbo.
The Masai Mara is at the top of most safari wish lists. This massive, picturesque reserve is the location for both BBC's Big Cat Diary and Disney's African Cats. It is also the location of the "Great Migration", one of the natural wonders of the world. The Masai Mara is a gloriously beautiful, wildlife-rich savannah landscape, often described by biologists as one of the last remaining places free of modern human meddling. It is also a region where traditionally dressed Masai still herd their cattle and goats in a lifestyle that has changed very little since they first arrived centuries ago. Together with the Serengeti National Park, the Masai Mara forms Africa's most diverse and spectacular ecosystem which is why many consider it the top safari viewing location in the world.
- Dr. Merritt
DAILY ITINERARY
February 20-29, 2024
DAY 1 TUE FEB 20: DEPART Atlanta for Nairobi, Kenya.

DAY 2 WED FEB 21: FLIGHT Overnight flight to Nairobi arrive early AM.

DAY 3 THU FEB 22: NAIROBI Upon arrival at the Nairobi airport, you will be greeted, assisted with luggage, and taken by private transfer to the Kimbo Tamarind Tree Hotel. Enjoy a morning of leisure at the hotel. Overnight at the Tamarind Tree Hotel.
DAY 4 FRI FEB 23: KIMBO VILLAGE Breakfast at the hotel. Spend the day with the kind and welcoming people of Kenya. The smiles of the children you meet while working in the schools and orphanages will be etched on your heart forever. Savor the life-changing moments as you connect with the wonderful people of the village and immerse yourself in their culture. Serve around the village and church. Dinner and overnight at the Tamarind Tree Hotel.
DAY 5 SAT FEB 24: GIRAFFE PARK/ELEPHANT ORPHANAGE Breakfast at the hotel. Enjoy a sightseeing tour of the beautiful, bustling city of Nairobi. Feed the giraffes and get an up-close view of these majestic creatures at the Giraffe Center. Travel to the Elephant Orphanage where you will find yourself laughing at the playful, young giants. Lunch at the famous Tamambo restaurant. After lunch, visit the Masai Market where you will bargain for handmade treasures and engage the hardworking local craftsmen. Return to Tamarind Tree Hotel for dinner and overnight.

DAY 6 SUN FEB 25: SWAHILI WORSHIP/MASAI MARA Breakfast at the hotel. Join your Kenyan brothers and sisters in Christ for a Swahili worship service at Kimbo PEFA Church. Enjoy the powerful, moving worship and a special message delivered by Dr. James Merritt. After church, say "see you later" to the people of Kimbo and transfer to Wilson Airport for flight to the Masai Mara National Park. Peer out the windows of the plane for a first look at the breath-taking African savannah. Upon landing at the airstrip, you will be greeted by safari guides and taken to the camp to enjoy dinner and overnight at the safari camp.
DAY 7 MON FEB 26: MASAI MARA Breakfast at the camp. Prepare to be amazed as you see the exquisite savannah take shape under the rising sun during your morning safari drive. Get an up-close view of some of the most exotic animals on the planet. Return to camp for lunch. Enjoy another once-in-a-lifetime experience on an afternoon game drive. Return to the safari camp for dinner and overnight.

DAY 8 TUE FEB27: MASAI MARA Breakfast at the camp. This morning you will have the option to do a sunrise balloon safari over the Masai Mara (Additional Cost). Return to camp for lunch. In the afternoon you will visit a Masai village and learn about their history and culture. Then, enjoy another once-in-a-lifetime experience on an evening game drive. Return to the safari camp for dinner and overnight. (balloon safari optional)
DAY 9 WED FEB 28: MASAI MARA/NAIROBI Breakfast at the camp. Watch the savannah come to life on another picturesque game drive. Take in the astounding beauty of the African plain by morning light. Return to camp for lunch. Afternoon transfer to the airstrip for your return flight to Nairobi. Dinner and overnight at Nairobi airport hotel
DAY 10 THU FEB 29: KENYA/USA Early morning flight back home with a suitcase full of beautiful African mementos and a heart overflowing with memories from a life-changing adventure.
NOTE: Schedule is subject to change due to various factors and the tour guide's discretion.

PRICING:
$5695 per person based on double occupancy.
Single room supplement - $1295
$500 per person with registration to secure space.
50% of the total amount is due on or before September 20, 2023
Balance due on or before December 20, 2023
FLIGHT SCHEDULE:
TK 032 20FEB ATL IST 0935P 0415P
TK 607 21FEB IST NBO 0855P 0330A 22FEB
TK 608 29FEB NBO IST 0500A 1130A
TK 031 29FEB IST ATL 0320P 0745P
* Flight times, flight numbers, equipment, gates, and seats are subject to change. For the most current information check the airline website.

INCLUDED:
CANCELLATION POLICY: The $500 per person deposit is nonrefundable. Other payments exceeding the $500 per person are refundable in full up to ninety days prior to departure. After this date, refunds for unused accommodations and services will be limited to the amount received from and/or credited by all carriers, sightseeing operators, and hotels. All funds, including the deposit, are non-transferable.
AIR: The Standard Tour includes round-trip, economy-class airfare from the departure city listed in the itinerary. All group seating is assigned by the airline and cannot be changed by Signature Tours. Seat changes can only be made during check-in at the airport. Upgrades such as Comfort, Premium, Business, or First Class are not available with the standard tour. Participants who wish to upgrade or purchase a specific seat should choose the Land Only option when registering. Frequent flyer, TSA Precheck, and Global Entry numbers can only be added at check-in.
LAND ONLY: Participants who wish to arrange their own air should choose the Land Only option. $1000pp will be deducted from the standard tour price when selecting this option. Participants arranging their own air should notify Signature Tours at least 6 months prior to the departure date. Land Only Passengers arriving with or before the group are welcome to join the group bus at no additional charge. For those not traveling with the group, Signature Tours can provide contact information to arrange a private transfer.
GROUND/TRANSFERS: The group will be met by a Signature Tours representative and transferred to the hotel/airport.
HOTELS: Superior First Class hotels throughout. Priced on the basis of two persons sharing a room with a private bath and shower.
SINGLE SUPPLEMENT: A limited number of single rooms are available at additional supplement prices. Signature Tours and/or the group leader will make every attempt to pair single participants requesting a roommate. However, the single supplement fee will be charged for each person occupying a single room, whether by choice or circumstances.
SAFARI CAMP: Breakfast, lunch, dinner, and drinks included at Safari Camp. National park fees, guides, and laundry service included.

MEALS: Breakfast and dinner daily. Individuals will be responsible for purchasing lunch each day. The cost is typically between $10 and $20 per lunch.
SIGHTSEEING: As and wherever indicated on the itinerary, entrance fees to all places of interest listed in your itinerary, and the services of English-speaking guides.
PORTERAGE: Fees and charges for the porterage of one piece of baggage per person not to exceed 50lbs, in connection with all transfers and at airports throughout the entire itinerary are included. In addition to one checked bag, each traveler is also allowed one personal item such as a purse, briefcase, book bag, or small backpack. See carrier website for airline-specific baggage restrictions and requirements.
SERVICE CHARGES AND TAXES: Service charges as required by hotel management and taxes as imposed by national and/or local governments and/or governments and/or administrations (wherever these are normally added to the bill.) on the date of this brochure are included.
OTHER: Tips, taxes, and airport taxes ARE INCLUDED in the selling price.
NOT INCLUDED: Excess baggage fees, passport fees, visa fees, items of a personal nature such as in-room service, laundry, etc., soft drinks, beverages that are not on the regular table menu. Any service not indicated in the itinerary and/or the above list of included features.
PASSPORTS: Passports must be valid and not expire at least six months or more from the return home date. If applicable, enter "RENEWING" or "APPLIED FOR" when completing registration.
HEALTH REQUIREMENTS: This tour requires a substantial amount of walking. Many of the sites are not accessible by wheelchair, and the uneven terrain is not feasible for rollators. Signature Tours reserves the right to refuse individuals who may require special attention beyond what the tour guide and tour host can provide.
TRAVEL INSURANCE: Travel Insurance is not included in the purchase price. For your convenience, we offer travel insurance through Travelex Insurance Services. For more information and rates, please review the product flyer or Click Here to enroll in the plan.

VISAS: Single-entry visa is required for Kenya and must be purchased independently. You can purchase a visa online at this website, the cost of a single-entry visa is 51USD. http://evisa.go.ke. Visa's must be purchased within 60-days of departure. Do not purchase your visa before this time. Visa services are offered by SIgnature Tours for an additional fee.
MEDICAL: No vaccinations or medications are required for this tour, but some are recommended based on the health and/or underlying conditions of the traveler. Consult with your physician or a travel clinic at least six weeks prior to your travel date.
* Travelex Insurance Services, Inc CA Agency License #0D10209. Travel Insurance is underwritten by Berkshire Hathaway Specialty Insurance Company, NAIC #22276. V94
Signature Tours
PO Box 956817 Duluth, GA 30095
info@signaturetours.com