Ancient Path Disciple-Making 13-Day "Life of Christ Disciple-Making Study Tour." April 29 – May 11, 2023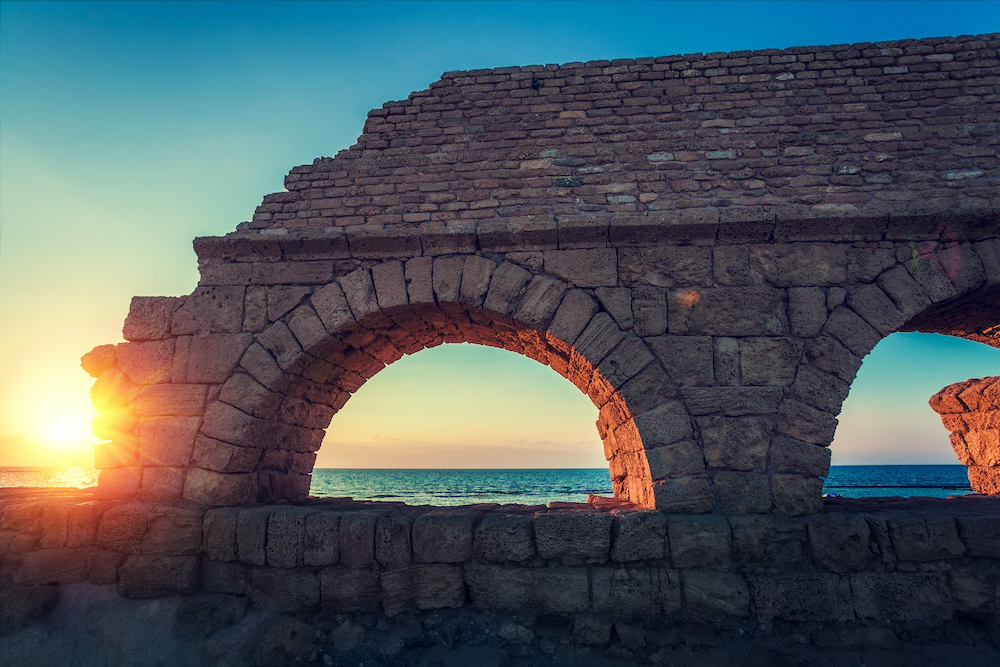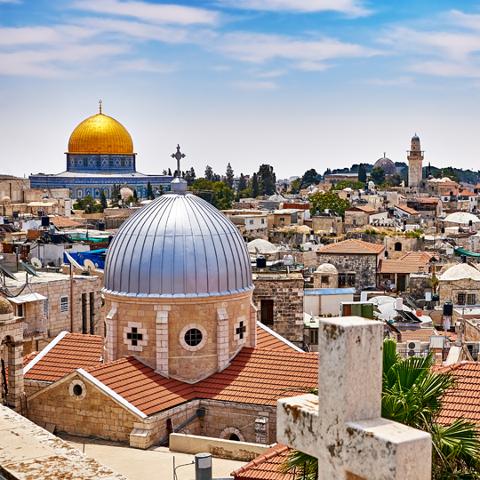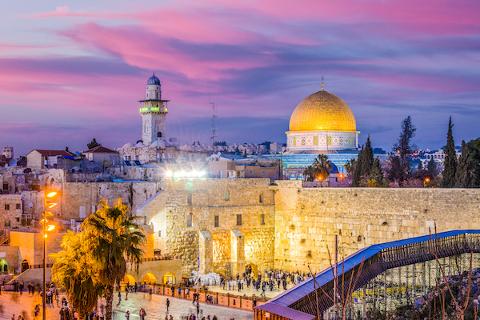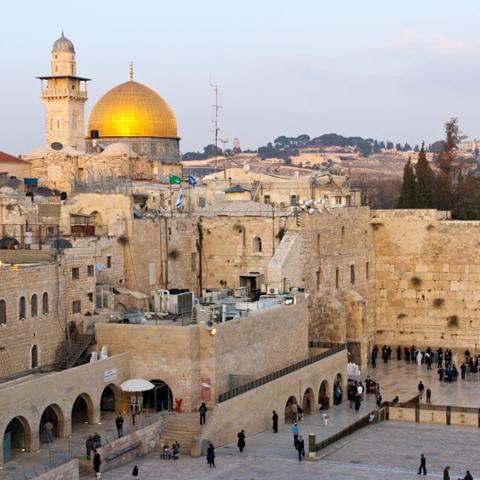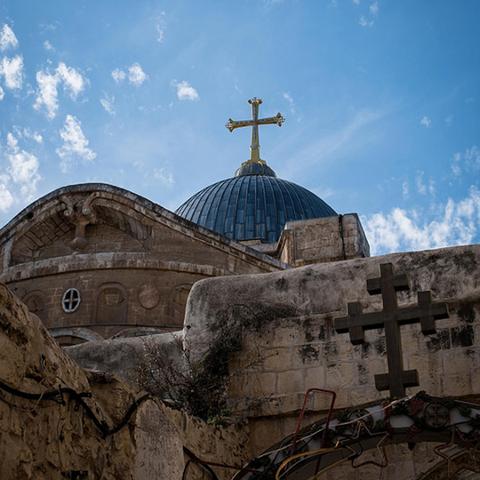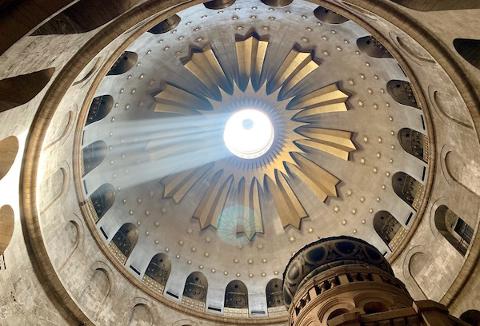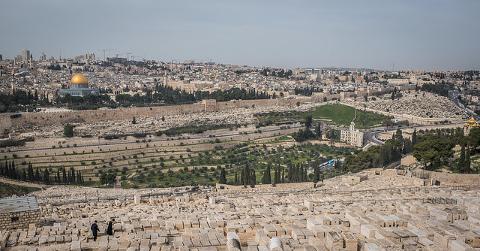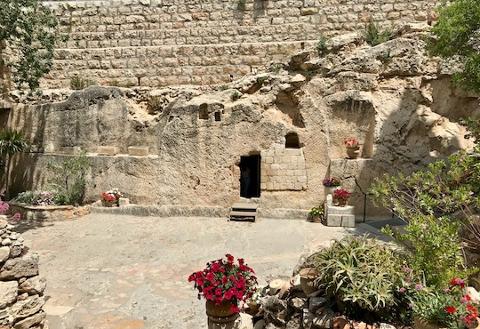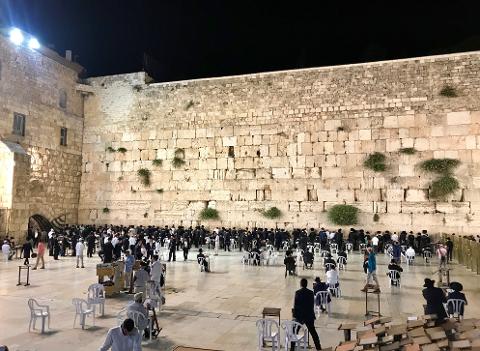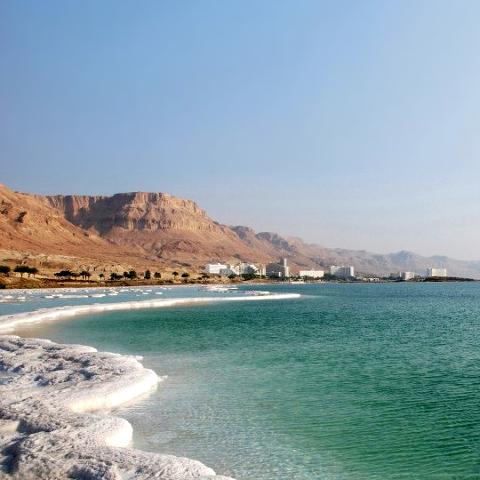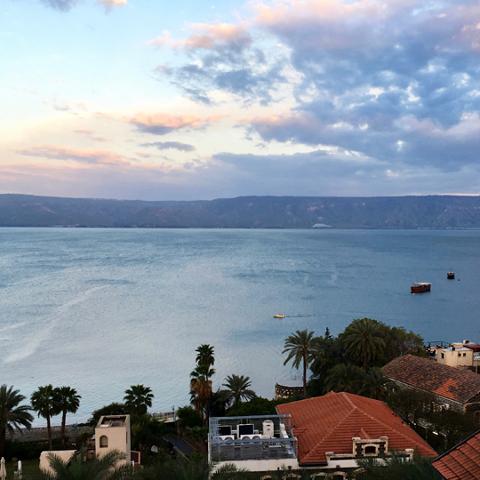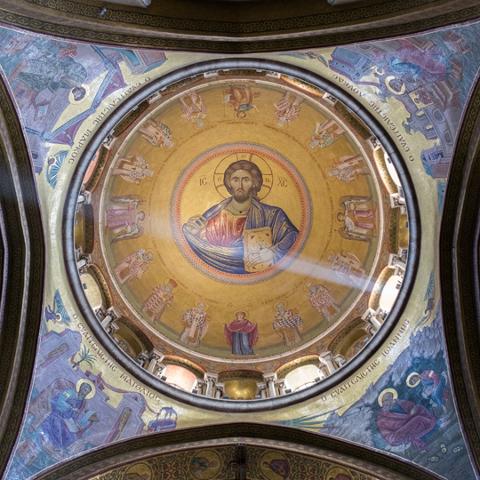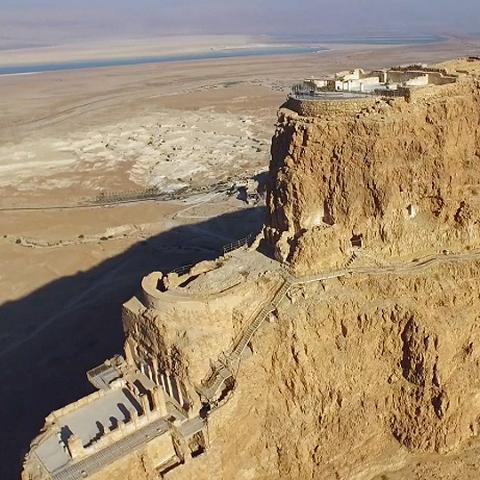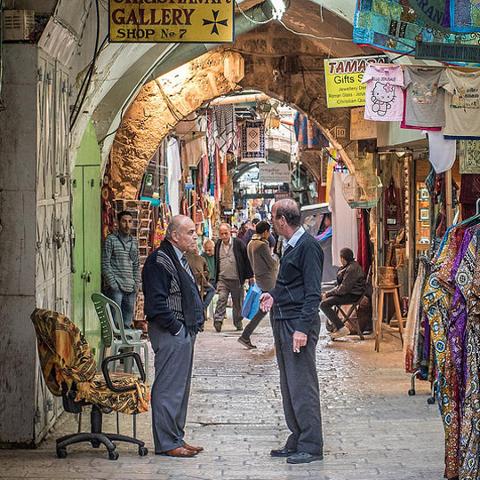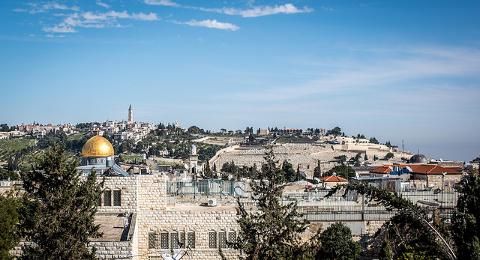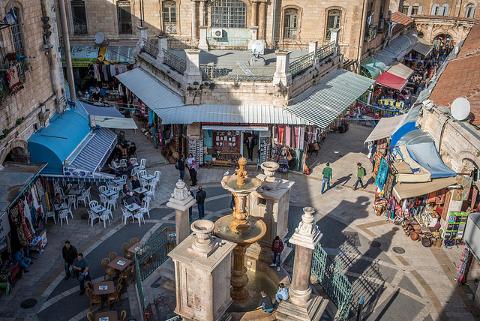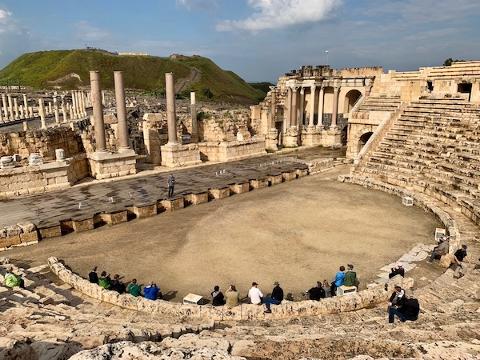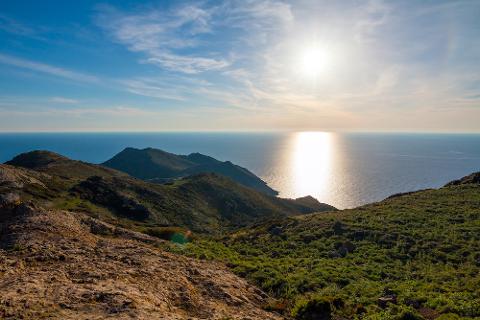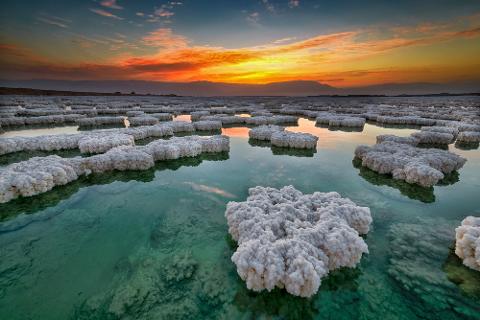 Duration: 13 Days
Location: Jerusalem
Product code: APDM23
Join Ancient Path Disciple-Making and Pastor Joel Zaborowski on a life-of-Christ study tour that chronologically walks the ancient disciple-making path of Christ. You will discover the where, why, and what Jesus did at specific times during His life and ministry that developed disciple-makers and built a disciple-making movement. We begin in Jerusalem and other parts of Judea like the Jordan River, Judean desert, and the Dead Sea. Then we make our way north through Samaria and on into Galilee for several days at many forested and mountain locations, along with millennia-old archeological sites that are part of Jesus' disciple-making ancient path. We conclude by heading back to Jerusalem for the betrayal, arrest, trial, death, resurrection, and ascension of Christ and birth of His church through His disciples. On this tour we also find time to float in the Dead Sea and see the Dead Sea scrolls at the Jerusalem Museum. There is disciple-making training at all 35 of the sites we visit, and there is a required-reading book prior to arrival for all participants. This tour will equip you for disciple-making ministry.
- Pastor Joel Zaborowski
DAILY ITINERARY
13-Day Life of Christ Disciple-Making Study Tour
Day 1 - Beginning of Tour. depart from US for an overnight flight to Tel Aviv.
Day 2 - We will arrive in Tel Aviv and transport by bus to Jerusalem where we stay at the Gloria hotel right inside the walls of the Old City (incredible location).
Day 3 -We begin the study tour with a geographical orientation by getting a visual and biblical overview of the city of Jerusalem from the Mount of Olives and the Jerusalem Museum where you will see a scale model of first-century Jerusalem. You will get to see the Dead Sea Scrolls at the museum before we head to Bethlehem to visit the Church of the Nativity and then disciple-making training at the Shepherd's Field. We complete the day at the Gloria hotel and invite people to visit shops in the Old City after dinner.
Day 4 - Herodium is one of King Herod the Great's palaces. It is located between Jerusalem and Bethlehem and is our first stop of the day. We then go to the Jordan River near the Dead Sea, where Jesus began His disciple-making path by being baptized by John the Baptist. After lunch at Qumran (where the Dead Sea Scrolls were discovered), we then head to the Judean Wilderness where Jesus spent His next 40 days. We hike 4 miles of the Wadi Kelt (the Valley of the Shadow of Death from Psalm 23) for an up-close, unforgettable view of the desert. You will again enjoy an evening at the Gloria in Jerusalem
Day 5 - We walk through the Old City of Jerusalem to begin the day on the Temple Mount. After a quick stop to experience St. Anne's Church, we see a pivotal moment in the disciple-making ministry of Jesus at the Pool of Bethesda. We then experience the Western Wall (also called the Wailing Wall) before you can experience a variety of lunch options in the Old City. After lunch, we momentarily divert from the chronology of Christ to explore Hezekiah's Tunnel and the City of David. You again get to enjoy the evening at the Gloria and experience the Old City and streets of modern Jerusalem.
Day 6 - We depart early and travel north to Jacob's Well in Samaria, where Jesus modeled evangelism to His disciples. After grabbing sack lunches on our continued trek north, we land in the ancient city of Sepphoris, which was a capitol city of Herod Antipas. We will see first-century structures and streets where Jesus and His father Joseph were likely builders. From Sepphoris it is a short 4-mile drive to Nazareth, where we experience authentic first-century Galilean life in the Nazareth Village, followed by training at the Nazareth Precipice, which provides an amazing overlook of the Jezreel Valley (valley of Armageddon). We finish this long day with supper and great lodging in Tiberius right on the Sea of Galilee.
Day 7 - Capernaum was the home base of Jesus' disciple-making ministry, so we begin here at Peter's house and an ancient synagogue where Jesus began equipping His disciples to be "fishers of men." We then take a nice walk on "the King's Highway" to the Mount of Beatitudes where Jesus chose and installed his 12 apostles. After an amazing fish dinner on the Sea, you will enjoy an excellently preserved synagogue in the excavations of ancient Corazim. We then walk the ruins of Bethsaida where you have a great view of the hillside where Jesus fed the 5,000. This long day concludes with dinner and relaxing at the hotel or exploring the city of Tiberius.
Day 8 - Enjoy a morning boat ride on the Sea of Galilee after we see the "Jesus Boat," which is a first-century boat discovered in the mud in 1986 when the water level of the Sea of Galilee was low. We exit the boat on the eastern shore and travel to Kursi where Jesus cast demons from a possessed man among the tombs. After taking the bus back to the western side of the Sea for lunch, we visit the ruins of Magdala and Magdala's Chapel where we learn of Jesus' women disciples from Luke 8:1-3. Dinner is again at the hotel in Tiberius.
Day 9 - After a beautiful bus ride north, we are treated to a walking tour of the ancient city of Tel Dan, where we divert momentarily from the ancient path of Christ to learn an important "heart lesson" for disciple-makers from a disturbing Old Testament city inhabited by the tribe of Dan. At nearby Caesarea Philippi we will get an up-close look at "the Gates of Hell" that will not stop the church Christ is building, and also observe Mount Hermon where the Transfiguration of Christ took place. After lunch at a beautiful reservoir in the Golan Heights, we conclude the day on Mount Arbel where Jesus likely gave His Great Commission. Dinner is again at the hotel in Tiberius.
Day 10 - Our final day in Galilee begins at the Church of the Primacy in Capernaum where Jesus restored Peter three times after Peter's three denials of Christ. We then drive south to the ancient ruins of Beth Shean, which is one of the ten cities of the Decapolis. We enjoy lunch in Jericho and begin to follow the ascent of Jesus to Jerusalem for Holy Week after discovering interesting insight about Zacchaeus in Jericho. You get to enjoy the afternoon floating in the Dead Sea for a couple of hours at Kalia Beach before we arrive for dinner back at the Gloria in Jerusalem.
Day 11 - We put in several foot-miles today, beginning with a walk to the Upper Room and then follow the path of Christ through the Old City to cross the Kidron Valley to the Garden of Gethsemane. After a time of reflection in Gethsemane, we bus to Caiaphas' House where Jesus was imprisoned and faced three trials. After lunch on your own in the Old City, we walk to the Antonio Fortress where Jesus was on trial before Pontius Pilate. We then walk the Via Delarosa to the Church of the Holy Sepulcher before returning to the Gloria for Dinner.
Day 12 - Our final day of the study tour begins with a walk to the Garden Tomb to celebrate communion together. We then bus to Observation Mount on the Mount of Olives to consider the return of Christ. The day and study tour concludes in the morning at the southern steps of the Temple Mount, where the apostles launched the church by proclaiming the gospel of Christ and baptized 3,000. Lunch is on your own in the Old City, and you have free time the rest of the day.
Day 13 - The bus leaves Jerusalem for Tel Aviv to catch our flight.
NOTE: Schedule is subject to change due to various factors and your tour guide's discretion.



PRICING:
$4,695 per person based on double occupancy.
Single room supplement - $995
$500 per person with registration to secure space.
50% of the total amount is due on or before December 29, 2022

Balance due on or before February 29, 2023
FLIGHT SCHEDULE:
* Flight times, flight numbers, equipment, gates, and seats are subject to change. For the most current information check the airline website.
INCLUDED:
AIR: Includes roundtrip from departure city in the USA and return. Flights are subject to airline schedules and may change without notice. Upgrades can be requested after booking and are subject to availability from the airline. Seat selections are available only at check-in for most group bookings.
GROUND/TRANSFERS: Transfers and ground transportation to\from airport/hotel by Deluxe Air-conditioned motor coaches. Land only passengers responsible for transportation to and from the airport/hotel.
HOTELS: Superior First Class hotels throughout. Priced on the basis of two persons sharing a room with a private bath and shower.
SINGLE SUPPLEMENT: A limited number of single rooms are available at additional supplement prices. Signature Tours and/or the group leader will make every attempt to pair single participants requesting a roommate. However, the single supplement fee will be charged for each person occupying a single room, whether by choice or circumstances.
MEALS: Breakfast and dinner daily. Lunch is not included. the cost is typically between $15 and $20 per lunch.

SIGHTSEEING: As and wherever indicated on the itinerary, including the services of English-speaking guides as well as entrance fees to all places of interest listed in your itinerary.
PORTERAGE: Fees and charges for the porterage of one piece of baggage per person not to exceed 50lbs, in connection with all transfers and at airports throughout the entire itinerary are included. In addition to one checked bag, each traveler is also allowed one personal item such as a purse, briefcase, book bag, or small backpack. See carrier website for airline-specific baggage restrictions and requirements.
SERVICE CHARGES AND TAXES: Service charges as required by hotel management and taxes as imposed by national and/or local governments and/or governments and/or administrations (wherever these are normally added to the bill.) on the date of this brochure are included.
OTHER: Tips, taxes, and airport taxes ARE INCLUDED in the selling price.
NOT INCLUDED: Excess baggage fees, passport fees, visa fees, items of a personal nature such as in-room service, laundry, etc., soft drinks, beverages that are not on the regular table menu. Any service not indicated in the itinerary and/or the above list of included features.
PASSPORTS: Passports must be valid and not expire at least six months or more from the return home date. If applicable, enter "RENEWING" or "APPLIED FOR" when completing registration.
HEALTH REQUIREMENTS: Vaccine and testing requirements are established by the destination country and/or transfer country. These policies are not set by Signature Tours or our subsidiaries. Signature Tours will make every effort to inform tour participants of health requirements, including vaccinations and testing for their respective destinations. However, participants are responsible for complying with current health requirements for their respective tour destinations. Health requirement changes from destination countries before, during, or after the registration process do not affect Signature Tours cancellation policy.

CANCELLATION POLICY: The $500 per person deposit is nonrefundable. Other payments exceeding the $500 per person are refundable in full up to sixty days prior to departure. After this date, refunds for unused accommodations and services will be limited to the amount received from and/or credited by all carriers, sightseeing operators, and hotels.
TRAVEL INSURANCE: Travel Insurance is not included in the purchase price. For your convenience, we offer travel insurance through Travelex Insurance Services. For more information and rates, please review the product flyer. For questions regarding benefits or coverages, please contact Travelex Insurance Services at 844-240-8392 and reference plan number GCPB-0521. Click Here to enroll in the plan.
* Travelex Insurance Services, Inc CA Agency License #0D10209. Travel Insurance is underwritten by Berkshire Hathaway Specialty Insurance Company, NAIC #22276. V94
Signature Tours
PO Box 956817 Duluth, GA 30095
phone: (800) 915-3527 email: info@signaturetours.com