Scott Dawson 8-Day Student Adventure to Israel, June 9 - 16, 2023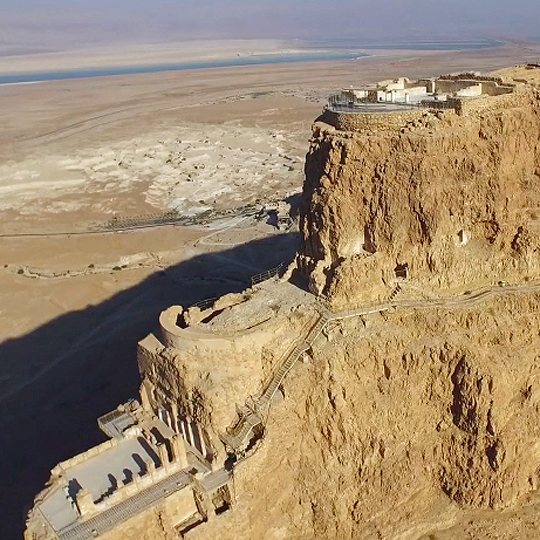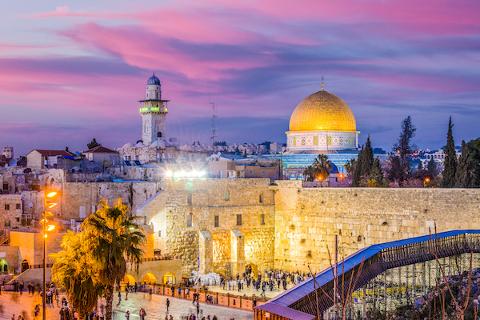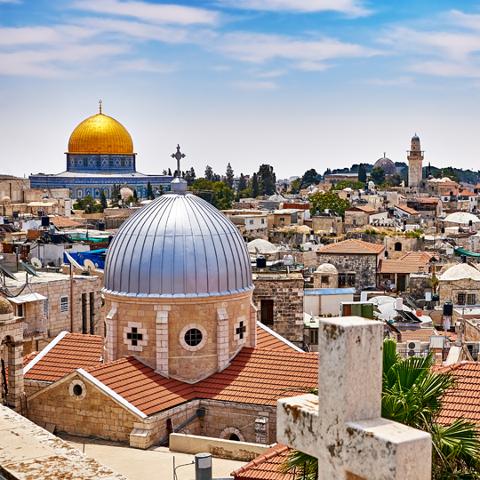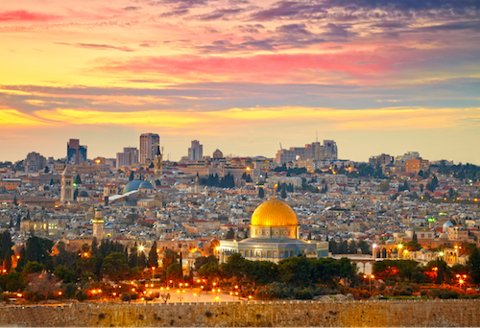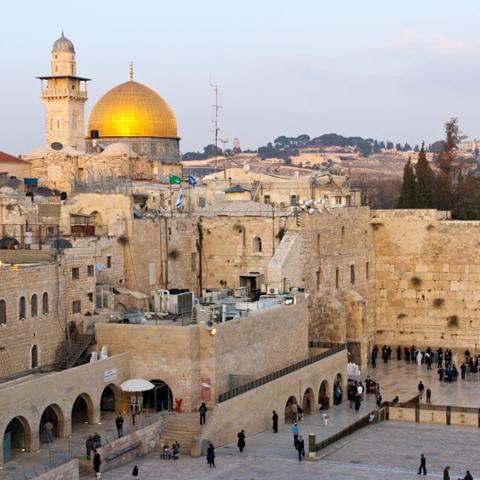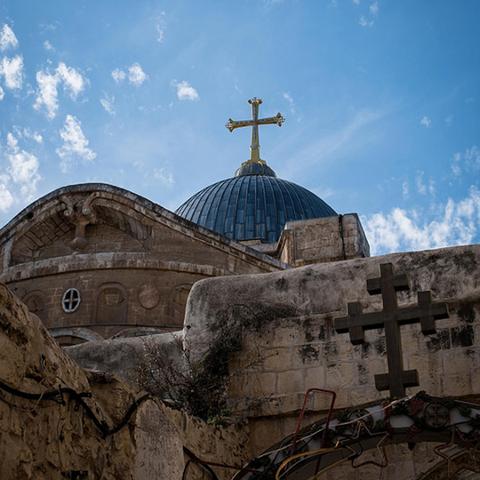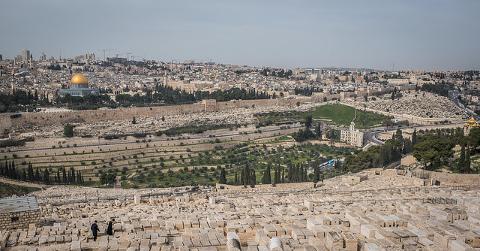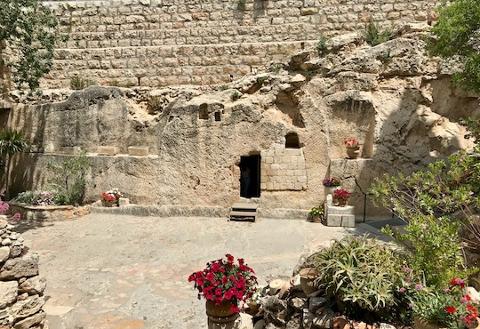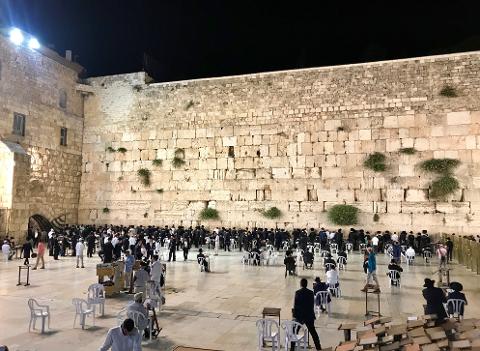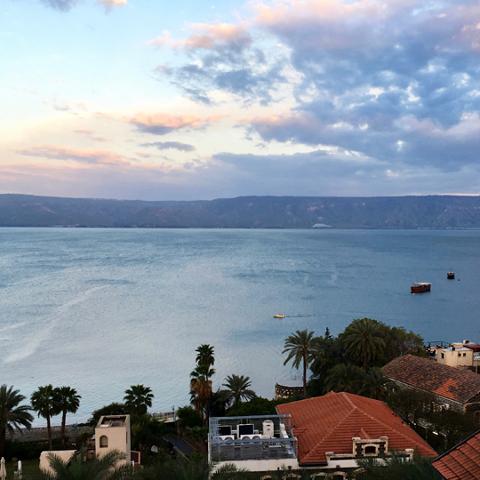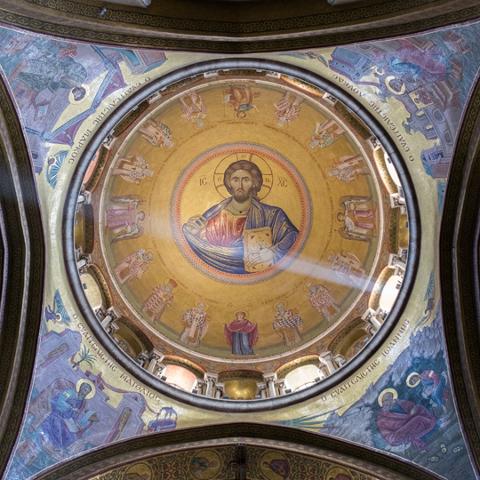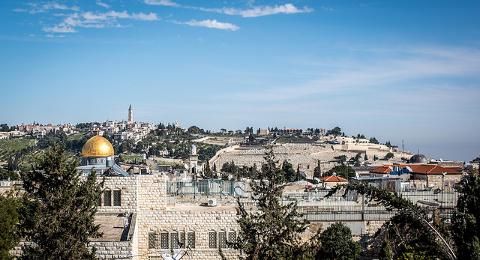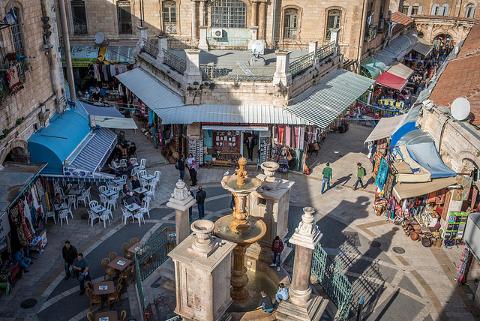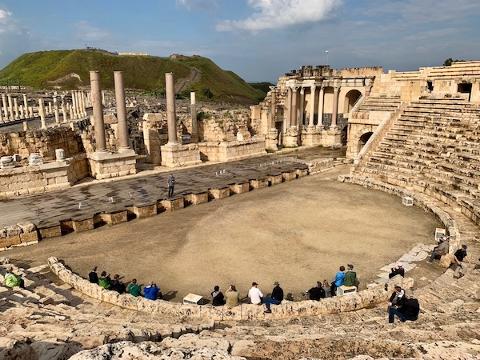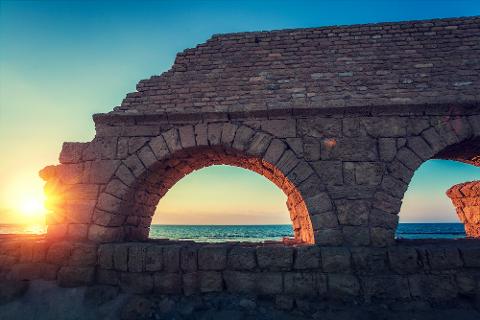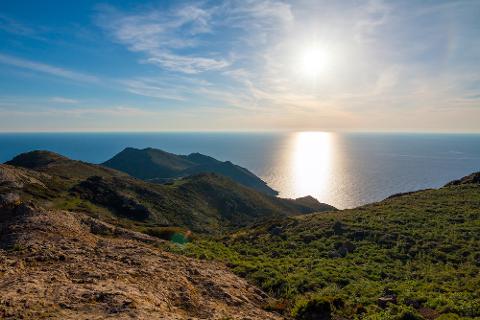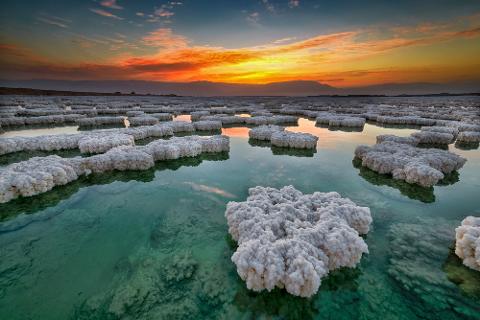 Duration: 8 Days
Location: Jerusalem
Product code: STUDENT23
Questions? (800) 915-3527
We are so excited to invite you to join us for a trip of a lifetime to Jordan & Israel. In June 2023, we are going to embark on an 8-day adventure to walk where Jesus walked and experience the Bible coming to life as we visit many incredible locations like Jerusalem, Bethlehem, Petra, and the region around the Sea of Galilee. Other highlights include visiting the Dead Sea, Masada, Armageddon, and yes you will get to ride a camel. This trip will be more than a vacation or a check on your bucket list, it will impact how you read, connect, and understand the Bible and can change your life forever. This tour will sell out quickly, so book now to reserve your spot today.
- Scott Dawson

DAILY ITINERARY
8-Day Adventure to Jordan & Israel
DAY 01: BEGINNING OF OUR TOUR – Depart USA for Amman, Jordan.

DAY 02: JORDAN—Arrive in Amman, Jordan where you will be met at the airport for transfer to your hotel. Dinner and overnight at the Dead Sea.
DAY 03: PETRA, DEAD SEA—Travel down the King's Highway to the incredible city of Petra for a full day of sightseeing. You will see the Treasury, a first-century 7,000 seat theatre, the Palace Tomb in Roman style, a monastery, and more. In the distance, you will see Mount Aaron which is said to be the burial place of Moses' brother, Aaron. After dinner, walk to the beach and float in the healing, mineral-rich waters of the Dead Sea. Dinner and overnight at the Dead Sea. Lunch provided.
DAY 04: MASADA/QUMRAN/BEIT SHE'AN— This morning you will depart your hotel and will drive across the border into Israel. Marvel at Masada, the desert fortress built by Herod the Great, was used as a stronghold by Jewish zealots who committed suicide rather than surrender to the Romans. Stop at En Gedi, the desert oasis where David found refuge from Saul. Visit Beit She'an, the leading city in the Decapolis and place where the Philistines hung the bodies of King Saul and his sons on the city walls. Proceed to your Kibbutz in Galilee for dinner and overnight. Lunch provided.
DAY 05: CAESAREA PHILIPPI/TEL DAN/VALLEY OF TEARS – Begin with a morning boat ride on the calm surface of the Sea of Galilee. Continue to Upper Galilee to the sources of the Jordan River at Caesarea Philippi and Tel Dan. Hike to the Lookout Post that was used by the Israel Defense Forces until the Six-Day War in 1967. View the abandoned Syrian military outpost and the Lebanese village of el-Khayam. Visit the Valley of Tears, the site of a major tank battle in the 1973 Yom Kippur War. Enjoy an evening worship service. Return to your Kibbutz in Galilee for dinner and overnight. Lunch provided.
DAY 06: JERUSALEM, THE HOLY CITY – Step into history as you enter the Old City of Jerusalem. Stroll through the colorful bazaars, charming neighborhoods, and narrow streets as you make your way to the temple area, where Solomon's Temple was built on Mount Moriah. Visit the Dome of the Rock enclosing the Rock of Sacrifice, the Mosque of Al Aksa, and the Pinnacle of the Temple. Enjoy lunch on your own in the old city and take some time to shop for souvenirs, jewelry, and ancient coins. In the afternoon, visit the Church of Saint Anne, the Pool of Bethesda, the Lithostrotos, Pilate's Judgment Hall, and Antonia Fortress. Walk the Via Dolorosa leading to the Church of the Holy Sepulchre. After dinner, visit the Western Wall (the Wailing Wall) and the Southern Steps. Go beneath the old city to visit the Western Wall Tunnels and see remnants from the days of the Second Temple, which was destroyed by the Romans in 70 AD. Dinner and overnight in Jerusalem.
DAY 07: RAMPARTS WALK/GARDEN TOMB – Get a bird's-eye view of the ancient city of Jerusalem from atop the Old City walls via the Ramparts Walk. Continue to Mount Zion for a visit to the Upper Room of the Last Supper as well as the Tomb of King David and the House of Caiaphas. Experience the Garden Tomb and Gordon's Calvary, the site where Jesus was crucified, buried, and resurrected. In the afternoon, walk below the City of David through Hezekiah's Tunnel, which connects the Gihon Spring with the Pool of Siloam. Dinner and overnight in Jerusalem.
DAY 08: TEL AVIV/USA – Transfer to Tel Aviv Airport for your return flight home with luggage packed with keepsakes and your heart full of memories!

NOTE: Schedule is subject to change due to various factors and your tour guide's discretion.


PRICING:
$4,395 per person based on double occupancy.
Single room supplement - $895
PAYMENT PLAN: $500 per person with registration to secure space.
50% of the total amount is due on or before January 4, 2023

Balance due on or before April 4, 2023
FLIGHT SCHEDULE:
* Flight times, flight numbers, equipment, gates, and seats are subject to change. For the most current information check the airline website.
INCLUDED:
AIR: Includes roundtrip from departure city in the USA and return. Flights are subject to airline schedules and may change without notice. Upgrades can be requested after booking and are subject to availability from the airline. Seat selections are available only at check-in for most group bookings.
GROUND/TRANSFERS: Transfers and ground transportation to\from airport/hotel by Deluxe Air-conditioned motor coaches. Land only passengers responsible for transportation to and from the airport/hotel.
HOTELS: Superior First Class hotels throughout. Priced on the basis of two persons sharing a room with a private bath and shower.
SINGLE SUPPLEMENT: A limited number of single rooms are available at additional supplement prices. Signature Tours and/or the group leader will make every attempt to pair single participants requesting a roommate. However, the single supplement fee will be charged for each person occupying a single room, whether by choice or circumstances.
MEALS: Breakfast and dinner daily. Lunch is provided most days as noted in the itinerary. Other days, the cost is typically between $15 and $20 per lunch.

SIGHTSEEING: As and wherever indicated on the itinerary, including the services of English-speaking guides as well as entrance fees to all places of interest listed in your itinerary.
PORTERAGE: Fees and charges for the porterage of one piece of baggage per person not to exceed 50lbs, in connection with all transfers and at airports throughout the entire itinerary are included. In addition to one checked bag, each traveler is also allowed one personal item such as a purse, briefcase, book bag, or small backpack. See carrier website for airline-specific baggage restrictions and requirements.
SERVICE CHARGES AND TAXES: Service charges as required by hotel management and taxes as imposed by national and/or local governments and/or governments and/or administrations (wherever these are normally added to the bill.) on the date of this brochure are included.
OTHER: Tips, taxes, and airport taxes ARE INCLUDED in the selling price.
NOT INCLUDED: Excess baggage fees, passport fees, visa fees, items of a personal nature such as in-room service, laundry, etc., soft drinks, beverages that are not on the regular table menu. Any service not indicated in the itinerary and/or the above list of included features.
PASSPORTS: Passports must be valid and not expire at least six months or more from the return home date. If applicable, enter "RENEWING" or "APPLIED FOR" when completing registration.
HEALTH REQUIREMENTS: Vaccine and testing requirements are established by the destination country and/or transfer country. These policies are not set by Signature Tours or our subsidiaries. Signature Tours will make every effort to inform tour participants of health requirements, including vaccinations and testing for their respective destinations. However, participants are responsible for complying with current health requirements for their respective tour destinations. Health requirement changes from destination countries before, during, or after the registration process do not affect Signature Tours cancellation policy.

CANCELLATION POLICY: The $500 per person deposit is nonrefundable. Other payments exceeding the $500 per person are refundable in full up to sixty days prior to departure. After this date, refunds for unused accommodations and services will be limited to the amount received from and/or credited by all carriers, sightseeing operators, and hotels.
TRAVEL INSURANCE: Travel Insurance is not included in the purchase price. For your convenience, we offer travel insurance through Travelex Insurance Services. For more information and rates, please review the product flyer. For questions regarding benefits or coverages, please contact Travelex Insurance Services at 844-240-8392 and reference plan number GCPB-0521. Click Here to enroll in the plan.
* Travelex Insurance Services, Inc CA Agency License #0D10209. Travel Insurance is underwritten by Berkshire Hathaway Specialty Insurance Company, NAIC #22276. V94
Signature Tours
PO Box 956817 Duluth, GA 30095
phone: (800) 915-3527 email: info@signaturetours.com