Pastor Jordan Easley 10-Day Journeys of Paul, October 6 - 15, 2023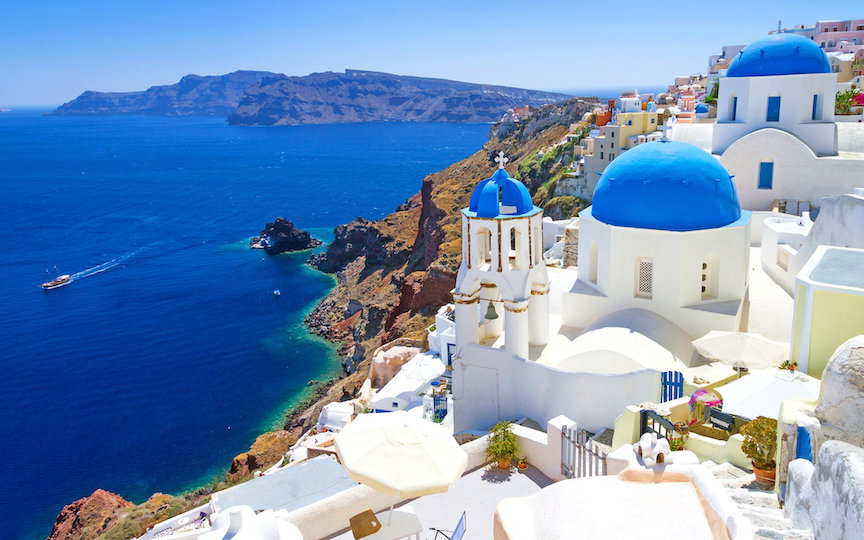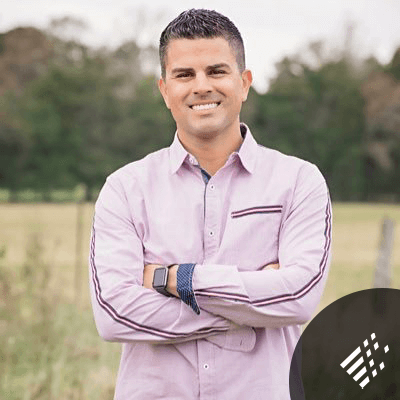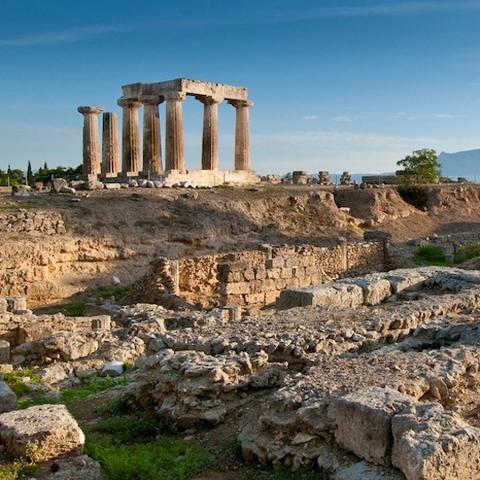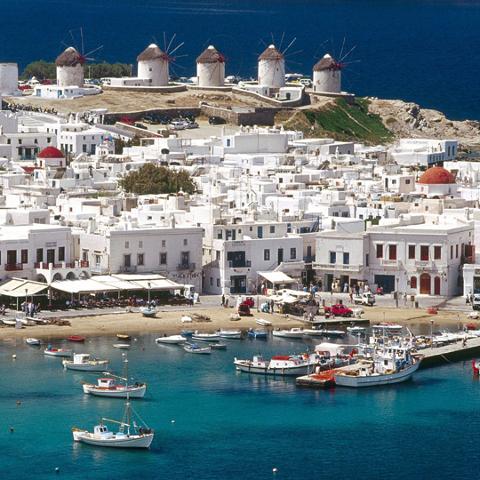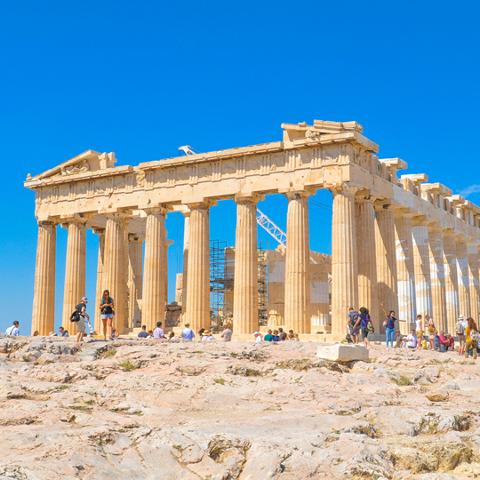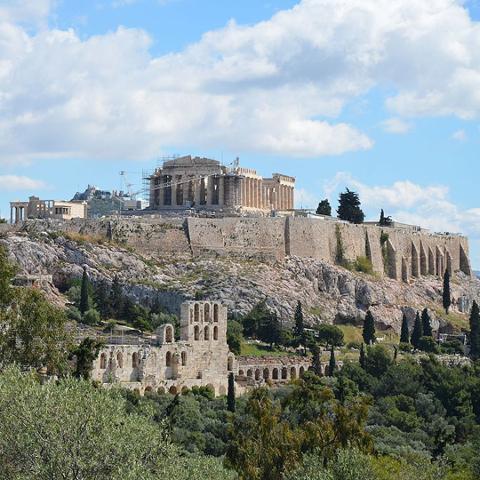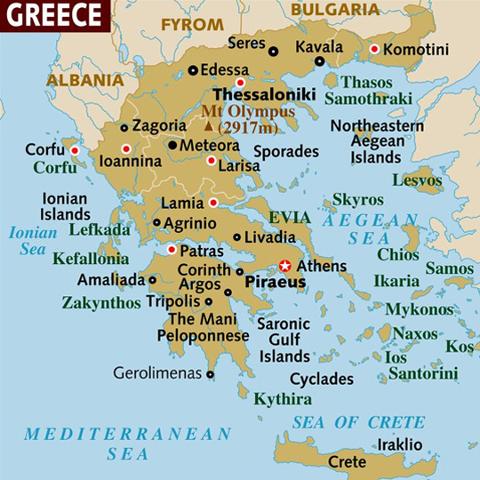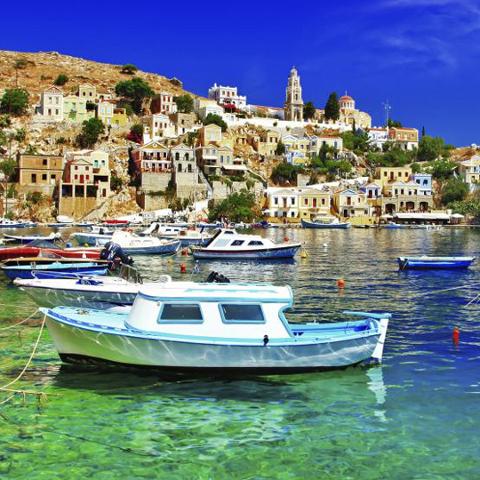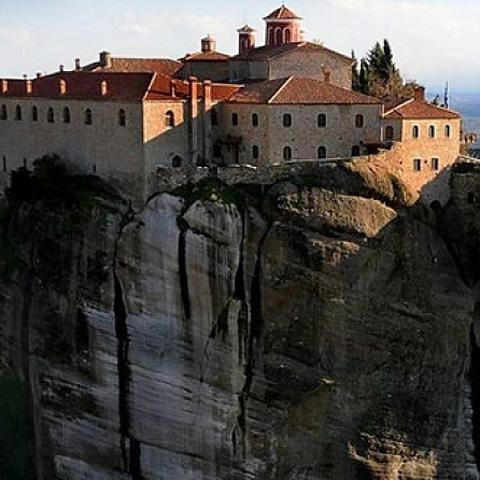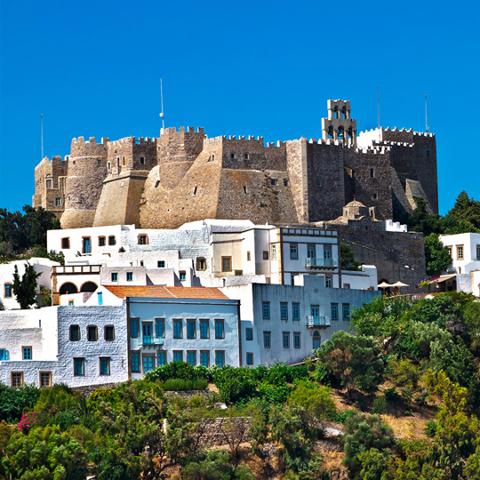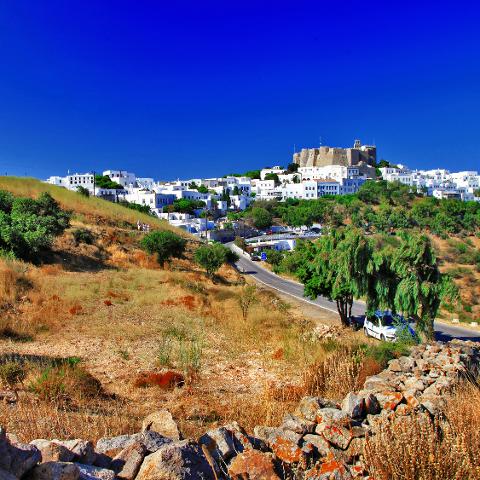 Duration: 10 Days
Location: Athens
Product code: Easley23G
Questions? Email us at info@signaturetours.com

I would like to invite you to join me on an amazing journey retracing the footsteps of the Apostle Paul. We will step into history and walk alongside Paul as we journey through Philippi, Thessaloniki, Berea, Athens, Corinth, Crete, Patmos, and Ephesus. The Holy Scriptures will come to life in unimaginable ways! This will be a trip of a lifetime that promises to forever change all of us!
Pastor Jordan Easley
ITINERARY
OCT06 FRI: BEGINNING OF YOUR TOUR: Depart from Atlanta for an overnight flight to Thessaloniki, Greece.
Oct 07 SAT: ARRIVAL THESSALONIKI Today we will drive to Thessaloniki, the Capital of Macedonia where "Paul and Silas traveled on through Amphipolis and came to Thessalonika'' (Act 17:1). Time permitting, we will drive to Veria (Berea)" As soon as night came ,the believers sent Paul to Berea "(Act 17:10). We will see the Bema where Paul found people who eagerly received his message, "examining the Scriptures daily to see if what Paul said was true" (Acts 17:11) Continue to our hotel for dinner and overnight.
Oct 08 – SUN : PHILIPPI- KAVALA Today we will see the Rotonda, Triumphal Arch of Galerius, the sea front and the White Tower. Time permits we will visit the Byzantine churches of St Dimitrius and St Sophia. Then we will drive to visit Philippi, named after Philip of Macedonia, father of Alexander the Great. In Philippi ,St Paul had saved the servant women of evil spirit "In the name of Jesus Christ I order you to come out of her " (Act 16:18) and as result were thrown with Silas into jail "After a severe beating ,they were thrown into jail,.." (Acts 16:23). We'll visit the place where Lydia had been baptized "One of those who heard us was Lydia ..After she and the people of her house had been baptized .."(Act 16:14-15).Visit to the modern city of Kavala-Neapoli ,the sea port where "Paul had arrived from Troas through Samothrace" (Act 16:11).Continue to the airport for a short flight to Athens for overnight ( free dinner today )
Oct 09- MON : EMBARKATION THE CRUISE Today we will, depart our hotel to drive to the port and embark our cruise. Our first stop will be the famous black island of Mykonos where a shuttle bus will transfer us to the town to explore the area and see windmills and experience the waterfront lined with shops and cafes. We stroll the charming walkways through a maze of white-washed buildings before returning to the ship for dinner and evening activities. No excursions are included today, as we will visit the island at our leisure.
Oct 10- TUE : EPHESUS-PATMOS In the morning we arrive in Kusadasi, Turkey. Excursion Included: A short drive takes us to Ephesus, where Paul spent three years during his ministry. The impressive remains of Ephesus include the Agora, the Theater, the Stadium, the Library of Celsus, the ruins of the Temple of Diana (one of the "Seven Wonders of the Ancient World") and many more. Return to the ship to sail to the island of Patmos where we will visit the Monastery of St. John, on one of the island's highest points. From there, we walk down to the Grotto of the Apocalypse, the site of the apocalyptic Revelations of St. John the Divine.
Oct 11 – WED- CRUISING / RHODES We will dock this morning at Rhodes, the beautiful Island of Roses which has a rich and varied history. We will spend the entire day on this beautiful island which is rich in history. We will visit the Temple of Athena on the rocky Acropolis of Lindos with the Aegean just beneath your feet. We will see St Paul Beach where he had stopped on his way back to Palestine (Acts 21: 1) for his trial and imprisonment Return to the "castle" town of Rhodes for free time to enjoy this marvelous town .
Oct 12 – THU - CRUISING / HERAKLION / SANTORINI This morning we will have few minutes drive to Heraklio center for a walking tour where will visit the church of St Titus , a disciple of the Apostle Paul and the first Bishop of Crete. And we will visit the Venetian Loggia, Basilica of St Mark, medieval monastery of St Catherine and the Cathedral of Agios Minas. We will enjoy the city center with its amazing architecture, plenty of shops and taverns. Then we will continue to Santorini, the famous colorful volcanic island. We may take the donkey ride up the steep hill to the village or use the cable car.
Oct 13 – FRI- DISEMBARK CRUISE / ATHENS This morning our ship will reach its final destination-Athens. Welcome to the capital of Greece! We will disembark the ship and meet our guide and bus to start our tour to Athens with its famous Acropolis with visits to the Parthenon, Areopagus, and Mars Hill where the Apostle Paul delivered his well-known sermon. Afterwards we take a panoramic tour to the rest of the sites of Athens: the Athens National Museum & Library; the University and the Parliament House. We'll have some time this afternoon to explore the ancient area of Plaka, Athens' oldest neighborhood. Plaka's charming stone-paved streets, colorful houses, and beautiful little gardens create a delightful atmosphere. Dinner and overnight
Oct 14 - SAT. - CORINTH / ATHENS Today we'll enjoy a scenic drive along the beautiful Peloponnesian Gulf and across the Corinthian Canal to Corinth. See the Archaeological Museum, the Market Place, the Bema, and the Temples. To stand in the midst of the ruins of the church of Corinth and see the pillars, steps, and public worship place where Paul preached will enhance your understanding of I & II Corinthians. The ruins of this important cultural center are fascinating as we walk along the stone path that the Apostle Paul walked. We will see the ancient port of Cenchreae where Paul had stopped. Return to Athens for dinner and our final overnight
Oct 15 – SUN. - DEPARTURE Today we will say goodbye to Greece holding our unforgettable memories home.
NOTE: Schedule is subject to change due to various factors and the tour guide's discretion.
PRICING:
$5595 per person based on double occupancy.

Single room supplement - $1295
$500 per person with registration to secure space.
50% of the total amount is due on or before May 6, 2023

Balance due on or before August 6, 2023
FLIGHT SCHEDULE:
LH 445 06OCT ATL FRA 0405P 0700A 07OCT
LH1556 07OCT FRA SKG 0205P 0530P 07OCT
LH1285 15OCT ATH FRA 0700A 0900A 15OCT
LH 444 15OCT FRA ATL 1015A 0215P 15OCT
* Flight times, flight numbers, equipment, gates, and seats are subject to change. For the most current information check the airline website.

WHAT TO KNOW BEFORE REGISTERING
PASSPORTS: Passports must be valid with an expiration date of at least six months beyond the return home date of the tour. Participants with non-US passports are responsible for country-specific entry requirements. If you do not have a valid passport or need to renew your passport, enter "RENEWING" or "APPLIED FOR" when completing registration.
CANCELLATION POLICY: The $500 per person deposit is nonrefundable. Other payments exceeding the $500 per person are refundable in full up to sixty days prior to departure. After this date, refunds for unused accommodations and services will be limited to the amount received from and/or credited by all carriers, sightseeing operators, and hotels. All funds, including the deposit, are non-transferable.

AIR: The Standard Tour includes round-trip, economy-class airfare from the international departure city listed in the itinerary. Group airfares are based on contracted rates and are highly restrictive. Seats will be assigned by the airline at check-in, and specific seat requests cannot be guaranteed. Upgrades such as Comfort, Premium, Business, or First Class are not available with the standard tour. Participants who wish to upgrade or purchase a specific seat should choose the Land Only option when registering. Participants are responsible for providing frequent flyer numbers, TSA PreCheck, and Global Entry information upon check-in. Group fares do not permit schedule deviations. Participants who wish to deviate from the group schedule should choose the Land Only option.

LAND ONLY: Participants who wish to arrange their own air should choose the Land Only option. $1000 will be deducted from the standard tour price when selecting this option. Participants arranging their own air should notify Signature Tours prior to the second payment date listed on the payment schedule.

GROUND/TRANSFERS: The group will be met by a Signature Tours representative and transferred to the hotel/airport. Land Only participants are responsible for scheduling ground transfers.
HOTELS: Superior first-class hotels throughout. Priced based on two people per room with a private bath and shower.

CRUISE: Celestial Olympia Cruise Ship: All outside cabins. Guided Shore Excursions included: Ephesus, Patmos, and Crete. Unguided Shore Excursion Included: Mykonos and Santorini

SINGLE SUPPLEMENT: A limited number of single rooms are available at additional supplement prices. Signature Tours and/or the group leader will make every attempt to pair single participants requesting a roommate. However, the single supplement fee will be charged for each person occupying a single room, whether by choice or circumstance.
MEALS: Breakfast and dinner are provided daily. Lunch is provided on days as noted in the itinerary.
SIGHTSEEING: Entrance fees to all places listed in the itinerary are included, as well as an expert English-speaking guide.
LUGGAGE: Space is limited on the tour buses. Participants are allowed one suitcase weighing 50lbs or less and will be transported in storage under the bus. Participants are allowed one backpack/daypack or personal bag to carry on the bus during the tour. These requirements will meet most airline carrier restrictions. See the carrier website for airline-specific baggage restrictions and requirements. Medical devices are not included in these restrictions.
TIPS, SERVICE CHARGES, AND TAXES: Tips, service charges, and taxes ARE INCLUDED in the selling price. Taxes, as imposed by national and/or local governments, that are not included at the time of booking are the responsibility of the participant.
NOT INCLUDED: Excess baggage fees, passport fees, visa fees, food or drink items not listed on the regular table menu for included meals, and items of a personal nature such as room service, laundry, etc. Any service not indicated in the itinerary and/or the above list of included features.
HEALTH REQUIREMENTS: This tour requires a substantial amount of walking. Many of the sites are not accessible by wheelchair, and the uneven terrain is not feasible for rollators. Signature Tours reserves the right to refuse individuals who may require special attention beyond what the tour guide and tour host can provide.

TRAVEL INSURANCE: Travel Insurance is not included in the purchase price. For your convenience, we offer travel insurance through Travelex Insurance Services. For more information and rates, please review the product flyer or Click Here to enroll in the plan.

* Travelex Insurance Services, Inc CA Agency License #0D10209. Travel Insurance is underwritten by Berkshire Hathaway Specialty Insurance Company, NAIC #22276. V94
Signature Tours
PO Box 956817 Duluth, GA 30095
info@signaturetours.com