Dr. Paul Baxter & Rev Paul Blair, 11-Day Holy Land Pilgrimage, November 5 - 15, 2023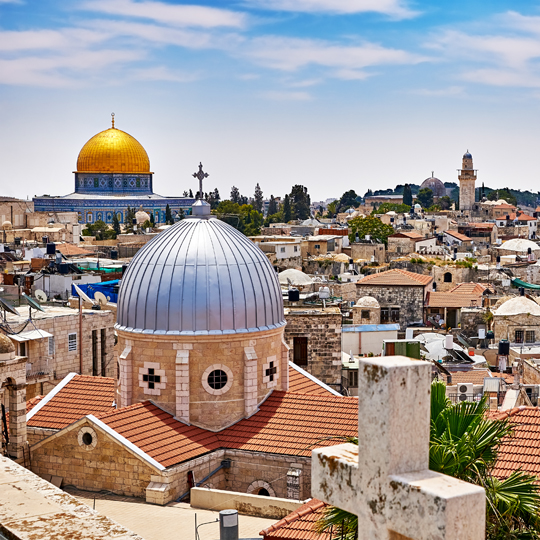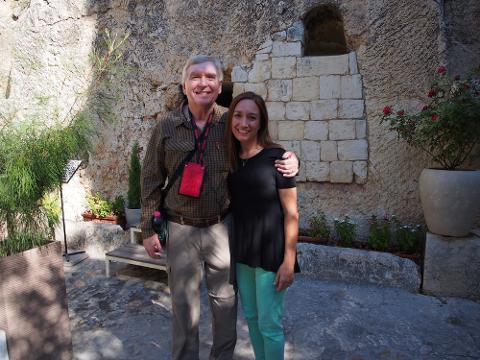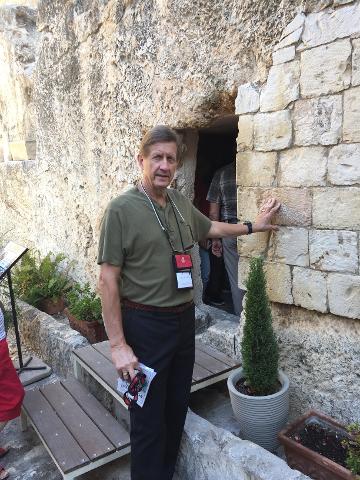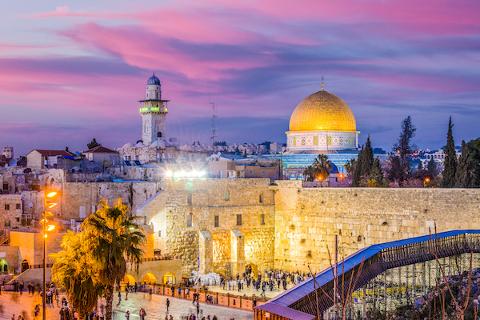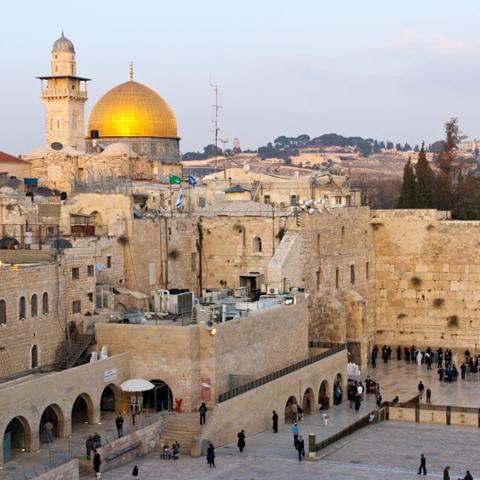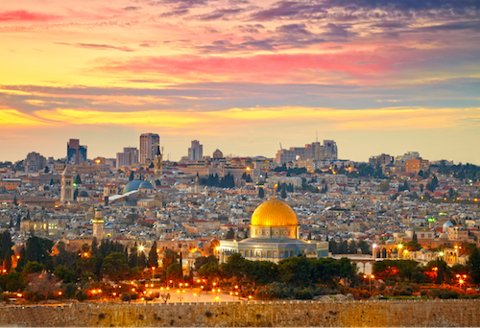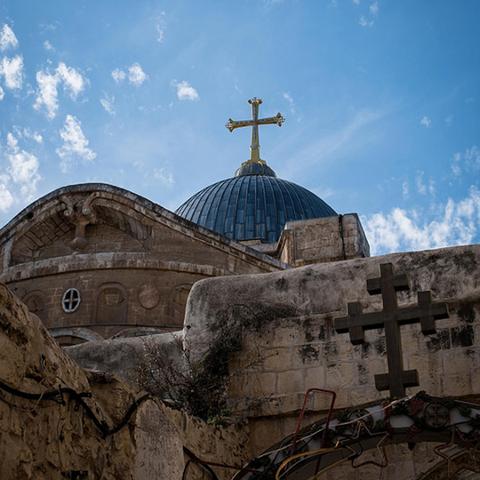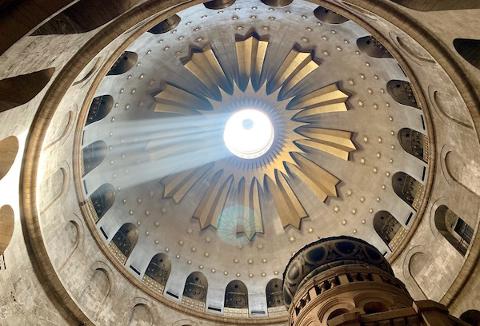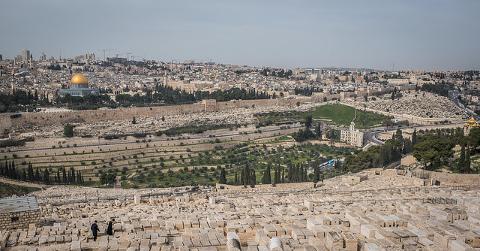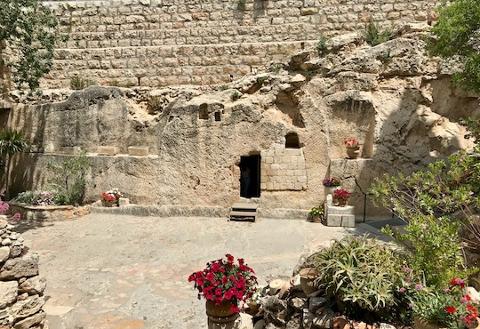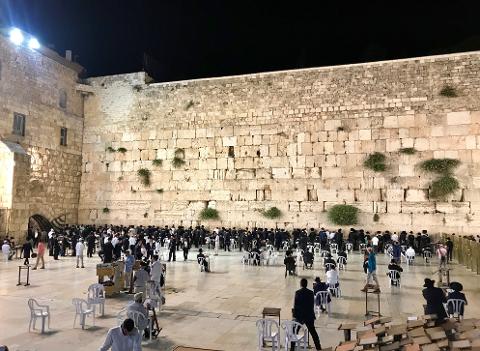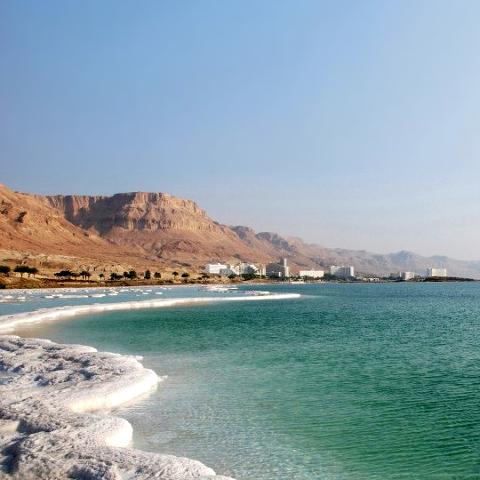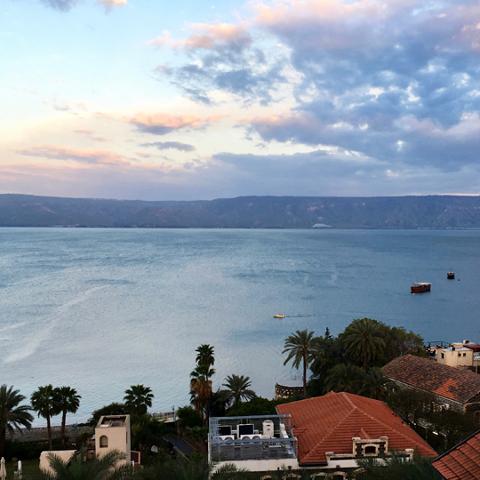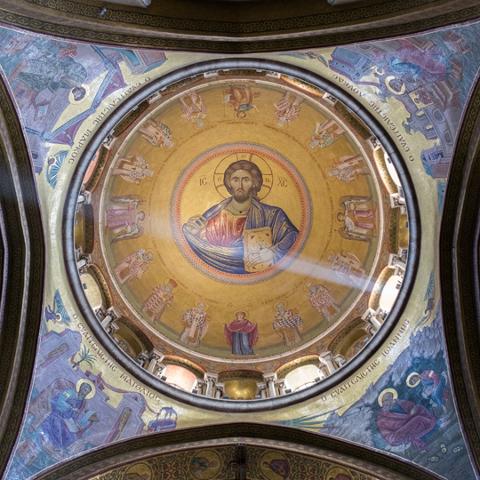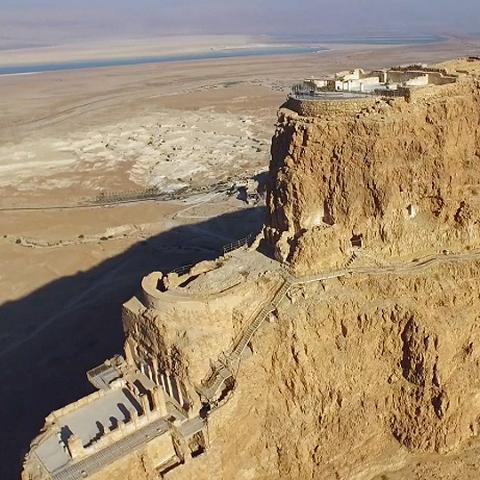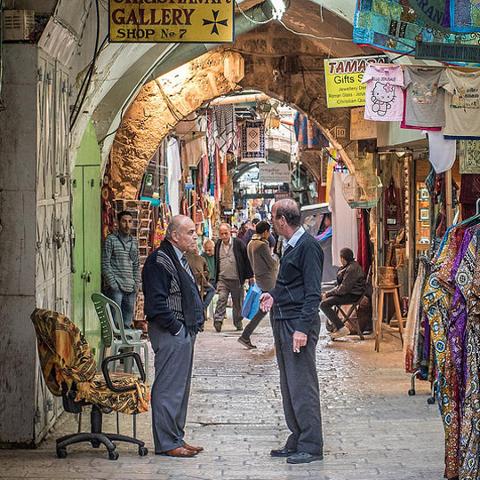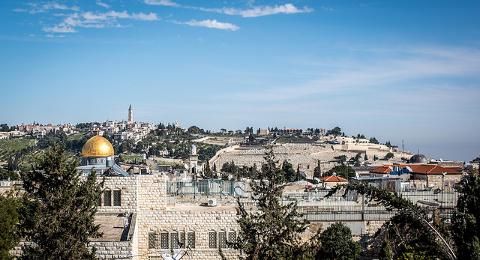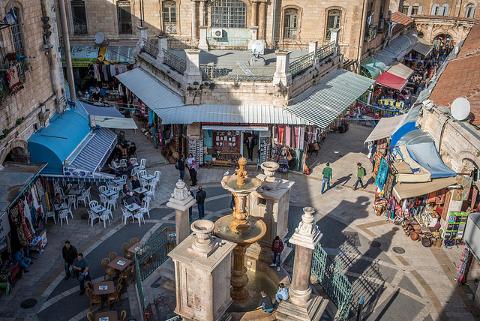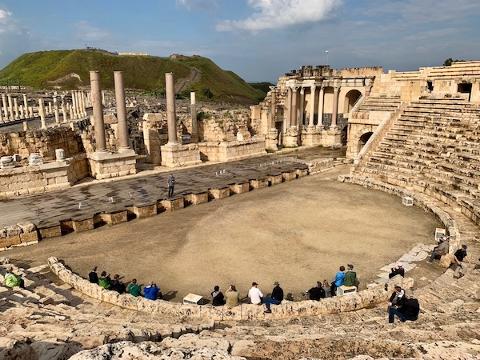 Duration: 11 Days
Location: Jerusalem
Product code: Baxter23
Questions? Email us at info@signaturetours.com

A Personal Invitation from Dr. Paul R. Baxter and Rev. Paul Blair:

After our last Pilgrimage to Israel and Greece reached its maximum capacity of 65 reserved places we were unable to accommodate everyone who wanted to join us; therefore, Paul and I promised that we would do our best to schedule another trip to the Holy Land as soon as possible. Soon thereafter the infamous Covid struck and shut down much of our lives, especially international travel. Until most recently, there were continuing restrictions that made travel anywhere overseas problematical. However, all restrictions have been removed for this planned Pilgrimage in the Fall of 2023. As a result, we are most pleased to offer you this opportunity to visit what I call "the incomparable and inspirational Holy Land." Our prayer and hope is it will not only equal but surpass our "best ever" last pilgrimage!

In Christ's Love,
Paul R. Baxter
THE ITINERARY
SUNDAY, NOV05: Signature Tours is working with us to provide a Charter Bus from First Baptist Church on the Square in LaGrange to the airport, where we will board an overnight flight to Israel.
MONDAY, NOV06: We arrive in Tel Aviv to pass through the world's most secure security and then receive a warm welcome from our Arab Christian hosts. They will guide us to our bus for a short ride to our hotel where we will enjoy a relaxing "First Supper" and Overnighter in the Holy Land.
TUESDAY, NOV07: We begin our First Full Day in Israel by driving along the spectacular Mediterranean coast to Caesarea by the Sea where Pontius Pilate was headquartered. We then continue on to the ancient city of Akko (Acre) which has extra special meaning to my good friend Tony Safieh who I have worked with for almost forty years planning pilgrimages; his great, great, great, great ancestor arrived in this city as a French Knight on the First Crusade that recaptured the Judeo-Christian City of Jerusalem that had been conquered by Muslim warriors in the seventh century. We will visit the extraordinary underground tunnel built by the Knights Templar, and take a short boat ride out into the harbor to see what those first knights saw. We then go back further into the past by visiting Elijah's Cave and Mount Carmel before taking a wee glimpse into the future with a view of Megiddo and Armageddon from Mount Precipice just outside of Nazareth; it is the same place where enraged leaders of the synagogue attempted to "hurl Jesus off the cliff." It is not far to the Sea of Galilee and Tiberias where we shall spend the night.
WEDNESDAY, NOV08: There is no better "Top of the Morning" experience than to board the Jesus Boat as we sail across the Sea of Galilee to Jesus' Second Home of Capernaum which was a Home Base during His Galilean Ministry. We will also visit Tabgha, the traditional and beautiful site where Jesus multiplied the fish and loaves, then an even more picturesque and holy site where Jesus preached the Sermon on the Mount. We will pause to read the Beatitudes on this Mount of Beatitudes . For lunch we enjoy St. Peter's fish. We then head north toward Lebanon and Syria, arriving in Caesarea Philippi where Jesus asked the most important question: "Who do you say that I am?" We conclude a most eventful day with a Baptismal Service before Supper and Overnight in Tiberias.
THURSDAY, NOV09: We pop by Magdala, where Mary Magdalene was born, before driving south through Samaria. We stop by Jacob's Well in Nablus where Jesus asked the Samaritan woman for a drink of water. After lunch we visit Shiloh, Israel's first capital, before we experience a Mount Scopus introduction to the Holy City of Jerusalem. After dinner at our hotel we will celebrate The Lord's Supper at my most sacred of holy sites: The Garden Tomb. I call it "The Enchanted Garden" featuring an Empty Tomb situated beneath what some say is Calvary or Golgotha.
FRIDAY, NOV10: Today begins with a Greater than Grand View of Jerusalem from the Mount of Olives, what I call a "picture perfect" sight. We have taken many groups' most memorable photograph up there overlooking the city. Dominus Flevit Church reminds us how we worship a God who loves us enough to weep over us as Jesus wept over the city and its upcoming destruction. We are also reminded of Jesus' "Olivet Discourse" (Matthew 24-25, Mark 13) which is the kaleidoscopic key to the most mysterious Book of Revelation and The End of Time. While Jesus saw the dazzling gold and marble Jewish Temple we see in its place the gleaming Dome of the Rock that stands as a testament to the conflict between Jews and Muslim over the Holy Land, and how it will not be resolved until Armageddon. What was resolved in the Garden of Gethsemane, with trees having lived 2,000 years, is Jesus' aligning his will to that of the Father: "Not My but Thy will be done!" Soon after His prayer He was arrested and taken into the city to be condemned. We shall walk from the Mount of Olives through the Kidron Valley into a city where the religious leaders chose not to lead people in worship but in crucifying God embodied in Jesus: A Mystery of Mysteries not just about how people can hail Jesus as the Messiah on Palm Sunday but then demonize Him on Good Friday, but above all how God in the Person of Jesus would condescend to be our Sacrificial Passover Lamb. After our walk into a City of Mystery we board the bus for a drive to Bethlehem where God first humbled Himself to be born to a virgin in a stable/cave. We shall eat in a once small Christian town of Bethlehem built around the Church of the Nativity that sits atop a stable/cave. After lunch, and a wee bit of shopping at a store packed with Christian-made souvenirs, we will visit the Church of the Nativity as well as a remote and quiet cave very much like the original stable/cave. Once we say goodbye to the Shepherds' Fields we return to the "Enchanted Garden" for a daylight tour.
SATURDAY, NOV11: We drive into the wilderness of the Judean Desert to Qumran near where the Dead Sea Scrolls were discovered before heading for the Ancient of Ancient Cities: Jericho. On the way we take a delightful detour into the Valley of the Shadow of Death for a somewhat rare stopover at Saint George Monastery carved into a side of this valley. I've seen it from afar and looked down on it from the other side of this "en-shadowed" valley, but I have never actually been to this remote and sheltered sanctuary, reminiscent of the Monastery on the Mount of Temptation that looks down on Jericho and the surrounding desert. It seems to be the place that John the Baptist would have loved. We often eat lunch in Jericho, below the Mount of Temptation, and drive by a Sycamore Tree as we think of Nicodemus and his tree climbing. Afterwards we visit Bethany where Lazarus was raised from the dead in such dramatic fashion, as Jesus called for a dead man to get up and get out of his tomb while wrapped up like a mummy!
SUNDAY, NOV12: This is the Day we take a Walking Tour of Jerusalem, walking through the colorful bazaars to where Solomon's Temple was built on Mount Moriah (where Abraham was to sacrifice his son Isaac). All that remains of this magnificent temple destroyed by the Romans in 70 A.D. is an "outer wall" called the "Western or Wailing Wall" where faithful Jews go to pray and every day; some to cry. After the conquest of the Judeo-Christian city in the seventh century, Muslims chose to build the Dome on the Rock where they believed the temple once stood to emphasize their triumph over Judaism and Christianity – at least on the battlefield. We leave this historic site to take the Via Dolorosa (which contains 14 "traditional" stations of the Cross) leading up to the Church of the Holy Sepulcher and was built over the traditional sites marking the crucifixion and resurrection of Jesus. We conclude our day with a visit to Stephen's Gate (where he was stoned to death) and St. Anne's Church (with superlative acoustics for singing "Amazing Grace") next to the Pool of Bethesda. Before our "Last Supper in the Holy Land" we will visit the Upper Room where Jesus and His Disciples gathered for their Last Supper. After dinner Tony and Brad of Signature Tours have arranged an extra, extra special treat: We return to the Western Wall so we can venture under the Old City to see the Tunnels and Remains of the Second Temple.
MONDAY, NOV13: Paul and I always want to avoid the "usual" and somewhat "miserable" experience of being awakened in the "wee hours of the morning" in order to take an Early Bird Flight out of Israel to connect with another flight back to the USA. This results it what I call "The Longest, Longest of Days" in which Pilgrims are up (not just in the air) for at least 24 hours straight. Therefore, whenever possible we plan for a Two Stage return to the USA. We have planned a morning of leisure or last minute shopping before boarding our bus about 12:30 p.m. for our drive to Tel Aviv Airport where we will have time to clear security, eat lunch, and then board a 5:00 p.m. flight to Constantinople/Istanbul, arriving in late afternoon for a check-in and dinner
TUESDAY, NOV14: We will tour the Captivating Capital of the Roman/Byzantine Empire (later the Ottoman Empire) that straddles Europe and Asia. This "Queen of Cities" features what was Hagia Sophia (Saint Sophia Church), a magnificent masterpiece that rivaled St. Peter's in Rome, the Blue Mosque, and Topkapi Palace. Emperor Constantine, the first emperor to become a Christian and whose Christian mother helped select the sites of "the" historic churches in Israel, moved the capital of the Roman Empire from Rome to Constantinople (City of Constantine) in 330 A.D. When the Western Part of the Roman Empire fell to the Barbarians/Vandals who sacked Rome, Constantinople continued to be the Capital of the Eastern Part of the Empire (Byzantine) for another thousand years before being conquered by the Turks in 1453 – somewhat reminiscent of the fight for the Alamo in Texas. We shall take a Dinner Cruise on the Bosporus which connects the Black Sea with the Sea of Marmara for one of the most picturesque nighttime views/experiences on earth.
WEDNESDAY, NOV15: We fly home to Atlanta. Our Church Bus will transport us from the airport to First Baptist Church on the Square.
NOTE: Schedule is subject to change due to various factors and tour guide's discretion.



PRICING:
$4,995 per person based on double occupancy.
Single room supplement - $1095
$500 per person with registration to secure space.
50% of the total amount is due on or before June 5, 2023
Balance due on or before September 5, 2023
FLIGHT SCHEDULE:
* Flight times, flight numbers, equipment, gates, and seats are subject to change. For the most current information check the airline website.
INCLUDED:
AIR: The Standard Tour includes round-trip, economy-class airfare from the international departure city listed in the itinerary. Group airfares are based on contracted rates and are highly restrictive. Seats will be assigned by the airline at check-in, and specific seat requests cannot be guaranteed. Upgrades such as Comfort, Premium, Business, or First Class are not available with the standard tour. Participants who wish to upgrade or purchase a specific seat should choose the Land Only option when registering. Participants are responsible for providing frequent flyer numbers, TSA PreCheck, and Global Entry information upon check-in. Group fares do not permit schedule deviations. Participants who wish to deviate from the group schedule should choose the Land Only option.

LAND ONLY: Participants who wish to arrange their own air should choose the Land Only option. $1000 will be deducted from the standard tour price when selecting this option. Participants arranging their own air should notify Signature Tours prior to the second payment date listed on the payment schedule. Transportation to and from the airport/hotel can be arranged by Signature Tours for Land Only passengers.

GROUND/TRANSFERS: The group will be met by a Signature Tours representative and transferred to the hotel/airport.
HOTELS: Superior first-class hotels throughout. Priced based on two people per room with a private bath and shower.
SINGLE SUPPLEMENT: A limited number of single rooms are available at additional supplement prices. Signature Tours and/or the group leader will make every attempt to pair single participants requesting a roommate. However, the single supplement fee will be charged for each person occupying a single room, whether by choice or circumstance.
MEALS: Breakfast and dinner are provided at the hotel daily. Lunch is provided most days as noted in the itinerary.
SIGHTSEEING: Entrance fees to all places of interest listed in the itinerary as well as an expert English-speaking guide.
PORTERAGE: See the carrier website for airline-specific baggage restrictions and requirements. Any fees for additional baggage beyond the standard airline allowance will be the responsibility of the individual.
SERVICE CHARGES AND TAXES: Service charges added to the bill as required by hotel management. Taxes as imposed by national and/or local governments and/or administrations from the date listed on this brochure. Tips, taxes, and airport taxes ARE INCLUDED in the selling price.
NOT INCLUDED: Excess baggage fees, passport fees, visa fees, food or drink items not listed on the regular table menu for included meals, and items of a personal nature such as room service, laundry, etc. Any service not indicated in the itinerary and/or the above list of included features.
PASSPORTS: Passports must be valid with an expiration date at least six months beyond the return home date of the tour. If you do not have a valid passport or need to renew your passport before the trip, enter "RENEWING" or "APPLIED FOR" when completing registration.
HEALTH REQUIREMENTS: This tour requires a substantial amount of walking. Many of the sites are not accessible by wheelchair, and the uneven terrain is not feasible for rollators. Signature Tours reserves the right to refuse individuals who may require special attention beyond what the tour guide and tour host can provide.
CANCELLATION POLICY: The $500 per person deposit is nonrefundable. Other payments exceeding the $500 per person are refundable in full up to sixty days prior to departure. After this date, refunds for unused accommodations and services will be limited to the amount received from and/or credited by all carriers, sightseeing operators, and hotels.

TRAVEL INSURANCE: Travel Insurance is not included in the purchase price. For your convenience, we offer travel insurance through Travelex Insurance Services. For more information and rates, please review the product flyer or Click Here to enroll in the plan.

* Travelex Insurance Services, Inc CA Agency License #0D10209. Travel Insurance is underwritten by Berkshire Hathaway Specialty Insurance Company, NAIC #22276. V94
Signature Tours
PO Box 956817 Duluth, GA 30095
info@signaturetours.com