Dr. Delman Coates, 11-Day Heritage Tour to Ghana, November 6 – 16, 2022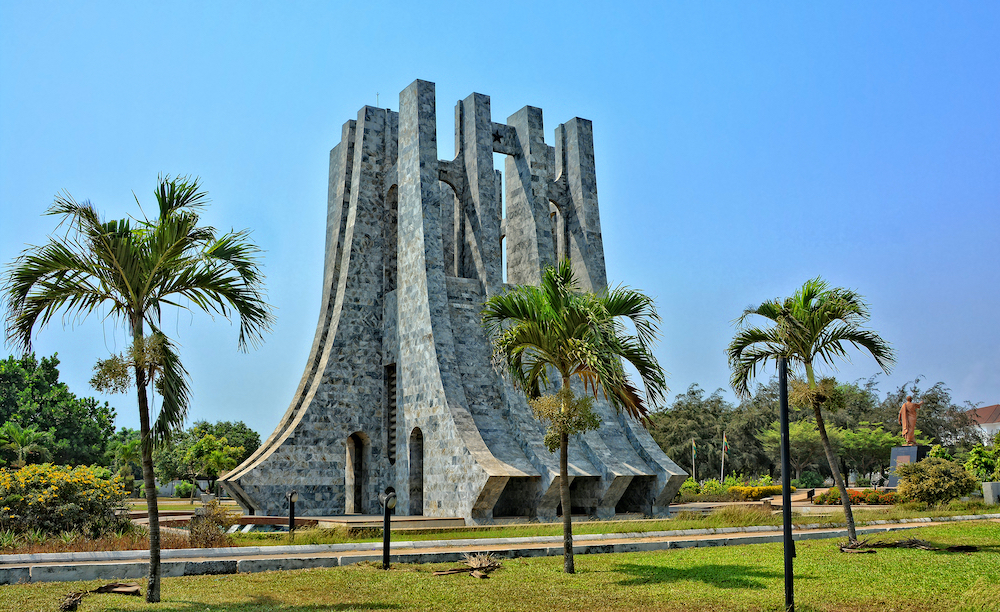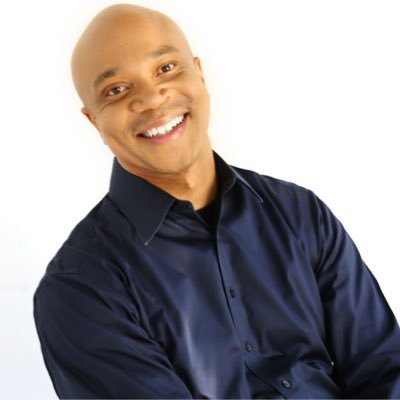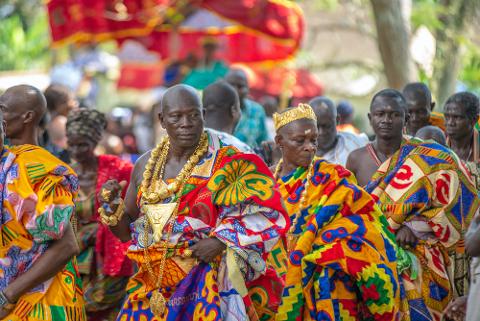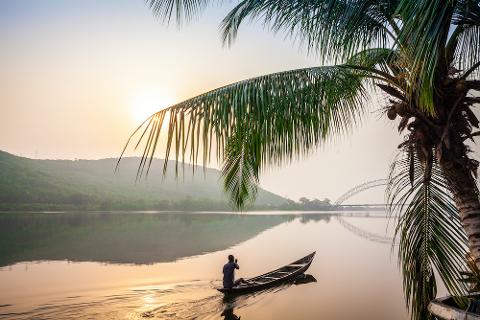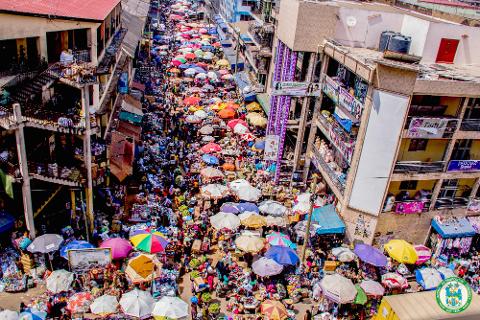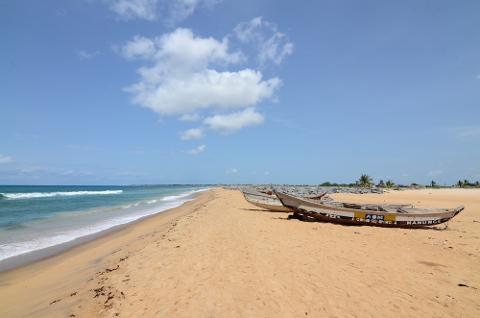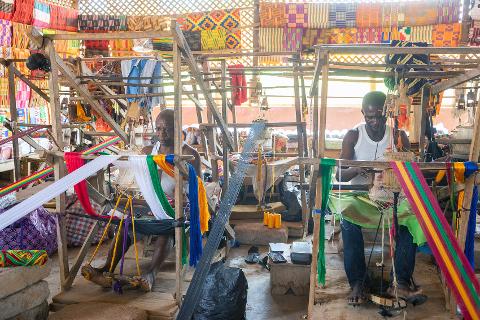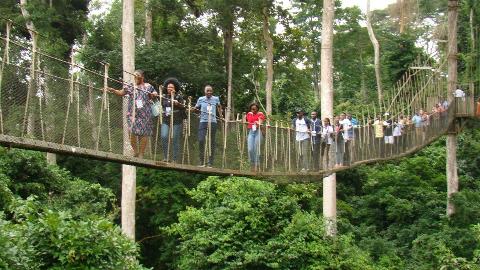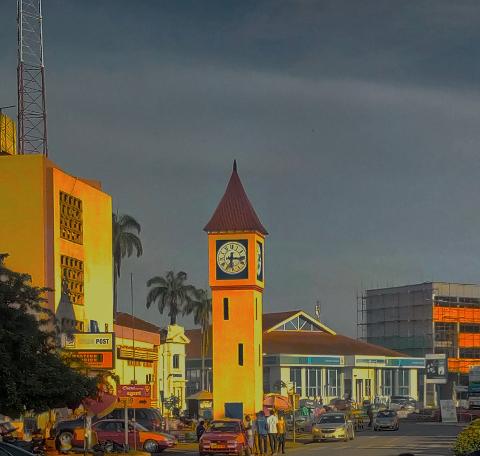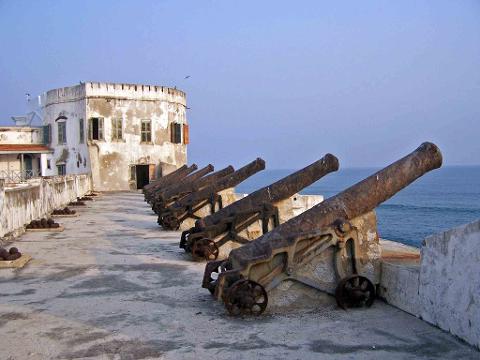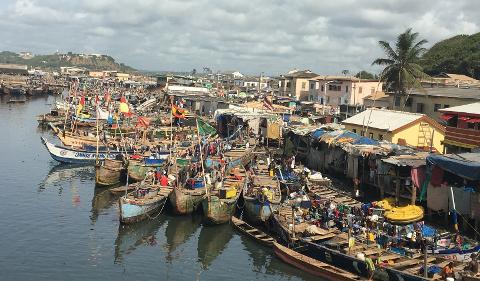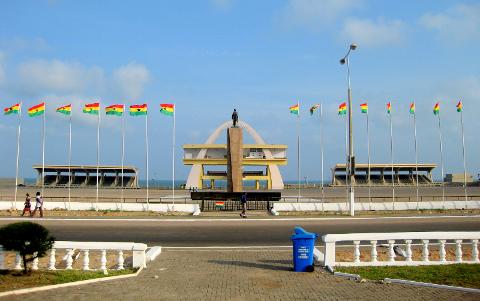 Duration: 11 Days
Location: Accra
Product code: Coates2022
Questions? Email us at info@signaturetours.com

I want to invite you to join me on this incredible journey to Ghana in November 6 – 16, 2022. This expedition will take you on an ancestral trail through the Black Heritage. Revisit history as you visit in the same waters the ancestors took their last baths and tour the slave dungeons where they spent their final days before embarking to the new world. Pay homage to some prominent figures in Black History by visiting monuments and relics built in their memory, including the Kwame Nkrumah Memorial Park—constructed in honor of Ghana's first president. Reclaim your African name in a Traditional naming ceremony amidst the elders and people of an entire village. Explore the legend of the famous Ashanti Kingdom at the Palace Museum and learn about their amazing history that dates back to 1700. Sign up immediately as space is limited. I look forward to being with you and sharing this wonderful experience in these historic places.
Delman Coates, Ph.D.
ITINERARY
11-Day Heritage Tour to Ghana
November 6 – 16, 2022
DAY 1: DEPART USA Leave Washington DC and begin the journey to Ghana.

DAY 2: ARRIVAL ACCRA Upon arrival in Accra, Ghana you will be greeted, assisted with your luggage, and taken to your hotel. Enjoy lunch at the hotel before visiting the Tema Cocoa Processing Company later in the day. Established in 1965, Tema Cocoa Processing Company is situated in the picturesque port city of Tema on the Greenwich Meridian (Longitude 0°). The company produces a variety of products using premium Ghana cocoa beans, as well as semi-finished commodities used in the production of chocolate and other cocoa-based food products. Dinner and overnight in Accra. Lunch provided.

DAY 3: ELMINA CASTLE & ELMINA FISHING VILLAGE WALKING TOUR Depart for Cape Coast to embark on a poignant tour of Elmina Castle, also known as St. George's Castle, built by the Portuguese in 1482. Designated as an official UNESCO World Heritage Site, Elmina Castle is an important symbol of the traumatic history of the Trans–Atlantic slave. While exploring the castle, learn how the legacy of the slave trade has shaped Africans and the African Diaspora for generations. View the colorful harbor nestled below Elmina Castle, full of pirogues preparing to go to sea. Take advantage of one of West Africa's greatest photo opportunities. Dinner and overnight in the port city of Elmina. Lunch provided.

DAY 4: KAKUM NATIONAL PARK & CAPE COAST CASTLE Journey to Kakum National Park, one of West Africa's surviving tropical rain forests. Extending over 360sq km, Kakum is home to over 40 large mammals and 400 bird species, as well as many species of butterflies, flora, and fauna. Get a birds' eye view of the exquisite jungle by traversing the Canopy Walkway, made up of seven bridges extending 330m, suspended 30m (100 feet) above the forest floor. Immerse yourself in the awe-inspiring forest as you enjoy a nature walk through the wide variety of exotic floral species and discover the medicinal values they offer. Next, visit Cape Coast Castle, built by the Swedes in 1653 as a trading post and later taken over by the British and used to imprison slaves before their journey across the Atlantic. This UNESCO World Heritage Site is a somber memorial to the millions of Africans who were victims of the Trans-Atlantic Slave Trade. The castle also houses the West African Historical Museum established by the Smithsonian Institute in collaboration with the Ghanaian Government in 1994. In the afternoon, visit Kafodzidzi village, supported by the Women's Ministry of Mount Ennon Baptist Church, and the location of two community water wells that have been constructed by the church. Dinner and overnight in Elmina. Lunch provided.
DAY 5: ELMINA – ASSIN MANSO – KUMASI Savor the stunning landscape as you drive through the forest zone to Kumasi, the seat of the Ashanti Empire. Explore the legends of the famous Ashantis, whose legacies are still evident today. Visit Assin Manso, the location of Donkor Nsuo (Slave River), a riverbank that functioned as a slave market and final transit point for a large number of enslaved Africans during the Trans-Atlantic Slave Trade. Assin Manso serves as the final resting place for four ancestors whose mortal remains were returned from Barbados, Jamaica and the USA to be reinterred in Ghana. Dinner and overnight in Kumasi. Lunch provided.
Day 6: ASHANTI CRAFT VILLAGES Immerse yourself in the beautiful culture of Ghana as you visit three famous Ashanti craft villages: Ahwiaa, the woodcarvers' village, Ntonso, the home of Adinkra cloth, and Bonwire, the Kente weaving village. You will have an opportunity to see how African crafts are made and to buy directly from the artisans who make them. Journey to the Besease Shrine, a UNESCO World Heritage site, and experience ancient customs of the traditional Ashanti religion. Each of these shrines is a home for a particular spirit, called obosom, that mediates between mortals and the supreme god, Nyame. Observe the unique architecture and experience the mode of ancestral worship to the ancient gods. Dinner and overnight in Kumasi. Lunch provided.
DAY 7: KUMASI CITY TOUR – ACCRA Travel to Manhyia Palace Museum where you will learn more about the legacies of the Ashanti Kingdom, dating back to 1700. A compelling story of the regal history is told with relics and artifacts. Enjoy a drive through the city of Kumasi viewing the monuments dedicated to the memory of the great Ashanti people. Visit the National Cultural Center which features the Prempeh II Jubilee Museum and various studios of the brass makers, potters, and batik makers. Return to Accra for dinner and overnight. Lunch provided.
DAY 8: VILLAGE NAMING CEREMONY This morning we will worship with a local church in Accra. After church, enjoy a scenic drive to a charming village located on the lower course of the Volta River. Experience a traditional naming ceremony, a cornerstone of Ghanaian cultural heritage. During the naming ceremony, you will be captivated by the customary drumming and dancing and bestowed with a traditional African name as you are welcomed into the local community by the chiefs and townspeople. Watch a pottery-making demonstration where you will learn more about the main occupation of the women in the village. Dinner and overnight in Accra. Lunch provided.
DAY 9: ACCRA CITY TOUR — JAMES TOWN WALKING TOUR Begin the day by meandering through the administrative and economic districts of Accra, the capital of Ghana, on a sightseeing tour of the city. This 137-year old city has a unique blend of colonial and modern architecture summarizing her distinct history. Visit the W.E.B. Dubois Centre for Pan African Culture, Independence Arch in Black Star Square, and Kwame Nkrumah Memorial Park. Use your bargaining skills to shop for artifacts from Ghana and West Africa as you peruse the open-air market at the Arts Centre. End the day with a visit to the vibrant neighborhood of James Town comprised of the Tabom people, the Afro-Brazillian descendants of former slaves who returned to Africa after the abolition of slavery in Brazil. About seventy Afro-Brazilians of seven different families arrived in South Ghana and Accra in the old port region of James Town in 1836. See Brazil House, the former home of the Tabom people that has been transformed into a museum honoring their history. Dinner and overnight in Accra. Lunch provided.
DAY 10: DAY OF LEISURE – RETURN TO USA Enjoy a day of leisure to rest, relax and shop before your journey back to the USA. In the evening, transfer to Accra Airport for your return flight with your heart full of memories from the unforgettable experiences of your heritage tour.
DAY 11: USA - Arrive early afternoon in Washington
NOTE: Schedule is subject to change due to various factors and your tour guide's discretion.
PRICING:

$4995 per person based on double occupancy.
Single room supplement $895
$3795 Land Only - Purchase your own air
PAYMENT PLAN: $500 per person with registration to secure space.
50% of the total amount is due on or before June 6, 2022
Balance due on or before September 6, 2022
FLIGHT SCHEDULE:
KL 652 06NOV IAD-AMS 545P 710A 07NOV
KL 589 07NOV AMS-ACC 225P 755P
KL 590 15NOV ACC-AMS 1015P 550A 16NOV
KL 651 16NOV AMS-IAD 105P 350P
* Flight times, flight numbers, equipment, gates, and seats are subject to change. For the most current information check the airline website.

INCLUDED:

AIR: Roundtrip flight from departure city in the USA and return. Flights are subject to airline schedules and may change without notice. Upgrades may be requested after booking and are subject to airline availability. Seat selections are available only at check-in for most group bookings.
GROUND/TRANSFERS: The group will be met by a Signature Tours representative and transferred to the hotel. Land-only passengers are responsible for transportation to and from the airport/hotel.
HOTELS: Superior first-class hotels throughout. Priced based on two people per room with a private bath and shower.
SINGLE SUPPLEMENT: A limited number of single rooms are available at additional supplement prices. Signature Tours and/or the group leader will make every attempt to pair single participants requesting a roommate. However, the single supplement fee will be charged for each person occupying a single room, whether by choice or circumstance.
MEALS: Breakfast and dinner are provided at the hotel daily. Lunch is provided on days as noted in the itinerary.
SIGHTSEEING: Entrance fees to all places of interest listed in the itinerary as well as an expert English-speaking guide.
PORTERAGE: See the carrier website for airline-specific baggage restrictions and requirements. Any fees for additional baggage beyond the standard airline allowance will be the responsibility of the individual.
SERVICE CHARGES AND TAXES: Service charges added to the bill as required by hotel management. Taxes as imposed by national and/or local governments and/or administrations from the date listed on this brochure. Tips, taxes, and airport taxes ARE INCLUDED in the selling price.
NOT INCLUDED: Excess baggage fees, passport fees, visa fees, food or drink items not listed on the regular table menu for included meals, and items of a personal nature such as room service, laundry, etc. Any service not indicated in the itinerary and/or the above list of included features.
PASSPORTS: Passports must be valid with an expiration date at least six months beyond the return home date of the tour. If you do not have a valid passport or need to renew your passport before the trip, enter "RENEWING" or "APPLIED FOR" when completing registration.
HEALTH REQUIREMENTS: Vaccine and testing requirements are established by the destination country and/or transfer country. These policies are not set by Signature Tours or our subsidiaries. Signature Tours will make every effort to inform tour participants of health requirements, including vaccinations and testing for their respective destinations. However, participants are responsible for complying with current health requirements for their respective tour destinations. Health requirement changes from destination countries before, during, or after the registration process do not affect Signature Tours cancellation policy. Consult your physician prior to departing regarding vaccination and travel medication. A yellow fever vaccine is required when you are traveling to Ghana. For all other vaccine questions and medication, please consult with your physician or a travel clinic at least six weeks prior to your travel date.

CANCELLATION POLICY: The $500 per person deposit is nonrefundable. Other payments exceeding the $500 per person are refundable in full up to sixty days prior to departure. After this date, refunds for unused accommodations and services will be limited to the amount received from and/or credited by all carriers, sightseeing operators, and hotels.
TRAVEL INSURANCE: Travel Insurance is not included in the purchase price. For your convenience, we offer travel insurance through Travelex Insurance Services. For more information and rates, please review the product flyer or Click Here to enroll in the plan.
* Travelex Insurance Services, Inc CA Agency License #0D10209. Travel Insurance is underwritten by Berkshire Hathaway Specialty Insurance Company, NAIC #22276. V94
Signature Tours
PO Box 956817 Duluth, GA 30095
info@signaturetours.com