Fr. Michael Silloway and Fr. Evan Glowzinski 11-Day Pilgrimage to Italy June 5 - 15, 2023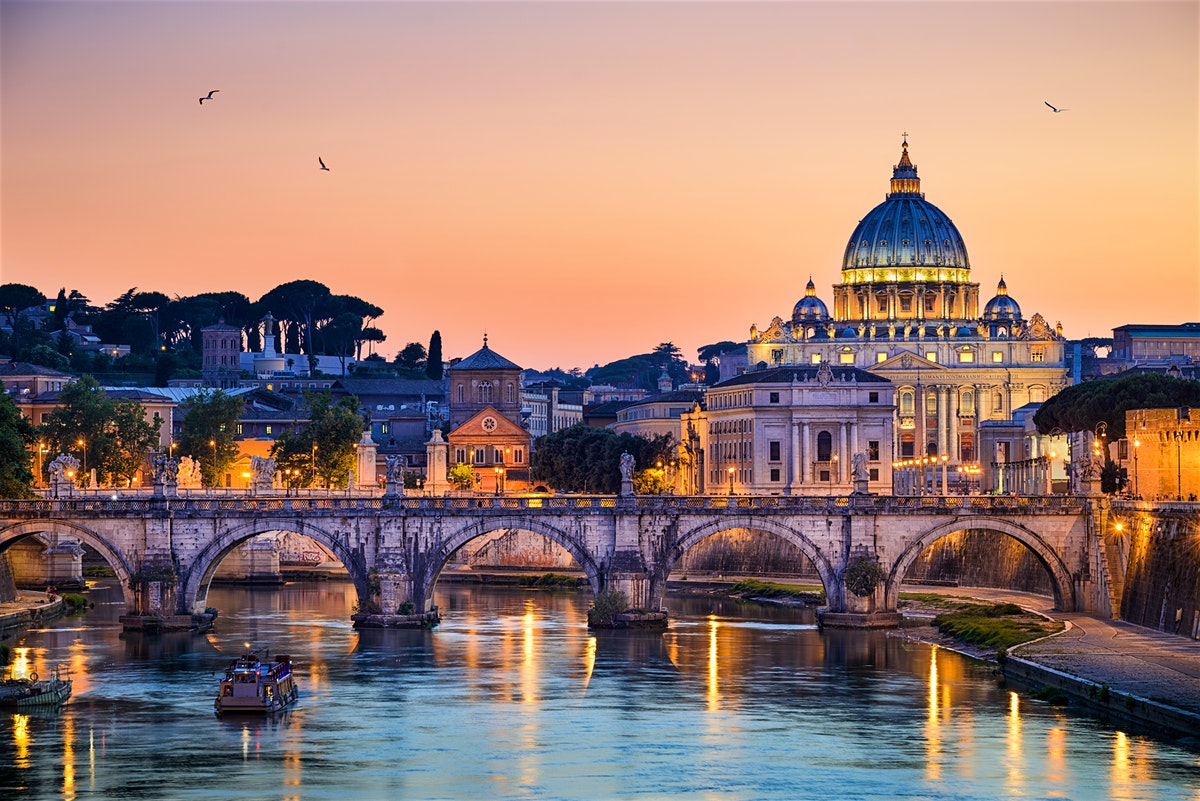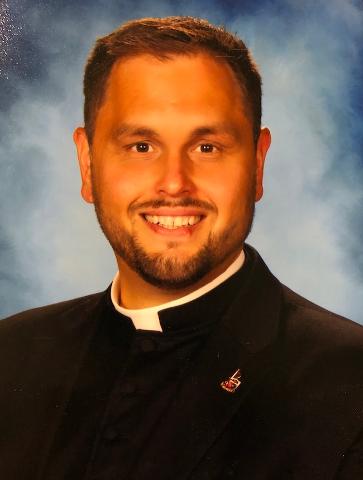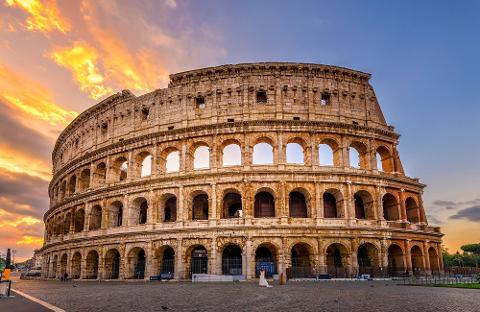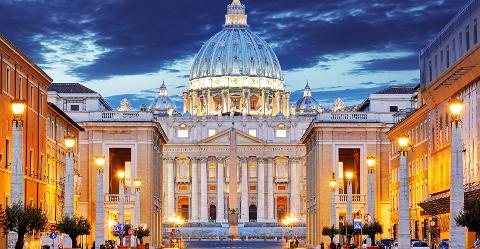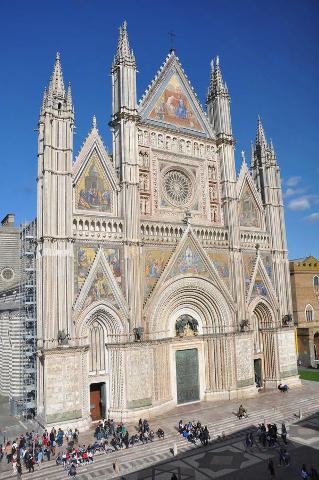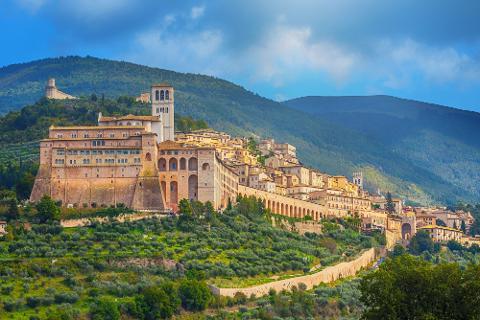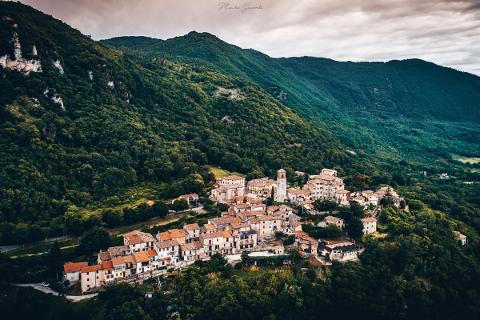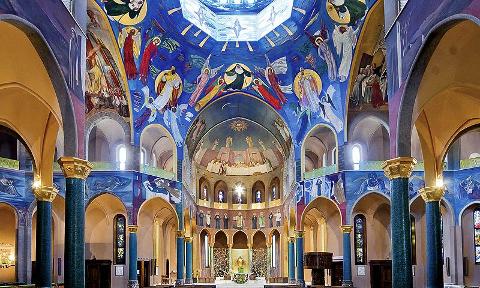 Duration: 11 Days
Location: Vatican
Product code: Silloway23
Questions? Email us at info@signaturetours.com
Dear Friends,
Greetings in the Lord! [Soon-to-be] Fr. Evan and I invite you to prayerfully consider joining our pilgrimage to Italy in early summer of 2023. We will dive deep into the lives of St. Francis, St. Peter and St. Paul; we will encounter history in a way that will make the past come alive; and most importantly, the flame of Faith will be fanned into a blaze by our encounter with Jesus Christ and His Church all along the way. And because "grace builds on nature," we will, of course, take in the best of Italian culture and cuisine! We hope you can join us.
Fr. Michael and Dcn. Evan
IMPORTANT CONSIDERATIONS: This pilgrimage involves a good deal of walking, frequently on uneven surfaces. Also, this trip is a pilgrimage, so we will be giving special attention to prayer, to Mass, to deeper personal conversion as we encounter the holy sites connected to the lives of the Lord and the saints. Please take this into consideration as you discern participating in this pilgrimage.
ITINERARY
June 5 - 15, 2023

Monday, June 5: DAY 1 - BEGINNING OF YOUR TOUR: Depart from Atlanta International Airport for an overnight flight to Rome, Italy.

Tuesday, June 6: DAY 2 - ROME/ASSISI: Arrive in Rome and transfer to Assisi. Spend the afternoon exploring and reflecting. Participate in Mass at Santo Stefano before enjoying a rooftop welcome reception. Dinner and overnight in Assisi.
Wednesday, June 7: DAY 3 – CHURCHES OF ASSISI: After breakfast, spend time in prayer and celebrate Mass at a local church. Visit Chiesa Nuova, the church built in 1615 on the presumed birthplace of Saint Francis. Walk to San Rufino and explore the stately church where Saint Francis and Saint Clare were baptized. Proceed to San Damiano, the first monastery of the Order of Saint Clare. It was here that the Lord spoke to Saint Francis from a crucifix telling him, "Rebuild my Church." Continue to the Basilica of St. Clare which now houses the crucifix, the tomb of Saint Clare, and relics from the lives of Saint Francis and Saint Clare. Tour Saint Francis's refuge for prayer and reflection at Hermitage Eremo. Dinner and overnight in Assisi.
Thursday, June 8: DAY 4 - ASSISI: In the morning, journey to the Basilica of St. Francis where the revered saint is buried. Admire the stunning frescos and exquisite stained glass. Travel to the birthplace of the Franciscan movement, Santa Maria degli Angeli. It was here that the young Saint Francis understood God's calling on his life and renounced the world. Enjoy free time in the medieval city before concentrated prayer at a local church in the evening. Dinner and overnight in Assisi.
Friday, June 9: DAY 5 - ORVIETO/ROME: After breakfast, spend time in prayer at a local church. Enjoy the drive to Orvieto and celebrate Mass at Duomo where the Eucharistic Miracle of Bolsena is preserved. Tour the cathedral with its magnificent frescoes. After lunch at a local restaurant, travel to Rome. Meander through the cobblestone streets of the famed city while enjoying gelato. Pray the Rosary in St. Peter's Square. Dinner and overnight in Rome.
Saturday, June 10: DAY 6 – BASILICAS OF ROME: Celebrate Mass at San Giovanni in Laterano, the cathedral of the Diocese of Rome. The breathtaking cathedral built in the 4th century is known as the first church in Christendom. Visit Scala Sancta, the Holy Stairs Helena had transported to Rome from Pontius Pilate's palace in Jerusalem. Continue to Santa Croce in Gerusalemme, one of the Seven Pilgrim Churches of Rome, built to house the relics of the Passion. Proceed to Santa Maria Maggiore, another of the Seven Pilgrim Churches of Rome. Constructed in 432 AD and dedicated to the Virgin Mary, the church encompasses impressive architectural features from multiple centuries. The day ends with a visit to the tomb of Saint Paul and the celebration of Mass at St. Paul Outside the Walls. Dinner and overnight in Rome.
Sunday June 11: DAY 7 - ANGELUS/CITY CENTER: Begin the morning with prayer at a local church. Attend Mass at St. Peter's. Experience the Papal Angelus in St. Peter's Square. Tour the opulent St. Peter's Basilica with a possible visit to the crypt enshrining the bones of Saint Peter. Savor the majestic views of the city from the top of the dome after an optional climb to the cupola. Explore the heart of Rome with a visit to Piazza Navona, the Pantheon, Santa Maria Sopra Minerva, Trevi Fountain, and the Spanish Steps. Dinner and overnight in Rome.
Monday, June 12: DAY 8 – VATICAN: The day begins with the celebration of Mass at St. Peter's Basilica. Spend the morning wandering through the expansive Vatican Museums. Marvel at the relics, artifacts, tapestries, paintings, murals, and works of art. Stand in awe of Michelangelo's masterful work in the Sistine Chapel. Dinner and overnight in Rome.
Tuesday, June 13: DAY 9 – THE ANCIENT CITY: Free day to explore the Eternal City at leisure. Dinner and overnight in Rome.
Wednesday, June 14: DAY 10 - ROME/PAPAL AUDIENCE: Rise early for the Papal Audience with Pope Francis in the morning. Tour ancient Rome with guided visits to the iconic Colosseum and the Roman Forum showcasing ruins from thousands of years ago. Celebrate Mass at the Basilica of St. Peter in Chains, which has the relics of the chains that were used to hold Saint Peter prisoner as he went to his execution. Dinner and overnight in Rome.
Thursday, June 15: DAY 11 - ROME/USA: Transfer to Rome airport for the return flight to the USA with your heart full of memories from spectacular views and unforgettable experiences.
NOTE: Schedule is subject to change due to various factors and tour guide's discretion.
PRICING:
$4895 per person based on double occupancy.

Single room supplement - $1095
$500 per person with registration to secure space.
50% of the total amount is due on or before January 5, 2023

Balance due on or before April 5, 2023
FLIGHT SCHEDULE:
AC8954 05JUN ATL YYZ 0500P 0715P
AC 890 05JUN YYZ FCO 0850P 1115A 06JUN
AC 891 15JUN FCO YYZ 1130A 0300P
AC8955 15JUN YYZ ATL 0430P 0644P
* Flight times, flight numbers, equipment, gates, and seats are subject to change. For the most current information check the airline website.

INCLUDED:
AIR: The Standard Tour includes round-trip, economy-class airfare from the international departure city listed in the itinerary. Group airfares are based on contracted rates and are highly restrictive. Seats will be assigned by the airline at check-in, and specific seat requests cannot be guaranteed. Upgrades such as Comfort, Premium, Business, or First Class are not available with the standard tour. Participants who wish to upgrade or purchase a specific seat should choose the Land Only option when registering. Participants are responsible for providing frequent flyer numbers, TSA PreCheck, and Global Entry information upon check-in. Group fares do not permit schedule deviations. Participants who wish to deviate from the group schedule should choose the Land Only option.

LAND ONLY: Participants who wish to arrange their own air should choose the Land Only option. $1000 will be deducted from the standard tour price when selecting this option. Participants arranging their own air should notify Signature Tours prior to the second payment date listed on the payment schedule. Transportation to and from the airport/hotel can be arranged by Signature Tours for Land Only passengers.

GROUND/TRANSFERS: The group will be met by a Signature Tours representative and transferred to the hotel/airport.
HOTELS: Superior First Class hotels throughout. Priced on the basis of two persons sharing a room with a private bath and shower.
SINGLE SUPPLEMENT: A limited number of single rooms are available at additional supplement prices. Signature Tours and/or the group leader will make every attempt to pair single participants requesting a roommate. However, the single supplement fee will be charged for each person occupying a single room, whether by choice or circumstances.
MEALS: Breakfast and dinner daily. Individuals will be responsible for purchasing lunch each day. The cost is typically between $15 and $20 per lunch.
SIGHTSEEING: As and wherever indicated on the itinerary, entrance fees to all places of interest listed in your itinerary, and the services of English-speaking guides.
PORTERAGE: Fees and charges for the porterage of one piece of baggage per person not to exceed 50lbs, in connection with all transfers and at airports throughout the entire itinerary are included. In addition to one checked bag, each traveler is also allowed one personal item such as a purse, briefcase, book bag, or small backpack. See carrier website for airline-specific baggage restrictions and requirements.
SERVICE CHARGES AND TAXES: Service charges as required by hotel management and taxes as imposed by national and/or local governments and/or governments and/or administrations (wherever these are normally added to the bill.) on the date of this brochure are included.
OTHER: Tips, taxes, and airport taxes ARE INCLUDED in the selling price.
NOT INCLUDED: Excess baggage fees, passport fees, visa fees, items of a personal nature such as in-room service, laundry, etc., soft drinks, beverages that are not on the regular table menu. Any service not indicated in the itinerary and/or the above list of included features.
PASSPORTS: Passports must be valid and not expire at least six months or more from the return home date. If applicable, enter "RENEWING" or "APPLIED FOR" when completing registration.
HEALTH REQUIREMENTS: This tour requires a substantial amount of walking. Many of the sites are not accessible by wheelchair, and the uneven terrain is not feasible for rollators. Signature Tours reserves the right to refuse individuals who may require special attention beyond what the tour guide and tour host can provide.

CANCELLATION POLICY: The $500 per person deposit is nonrefundable. Other payments exceeding the $500 per person are refundable in full up to sixty days prior to departure. After this date, refunds for unused accommodations and services will be limited to the amount received from and/or credited by all carriers, sightseeing operators, and hotels.
TRAVEL INSURANCE: Travel Insurance is not included in the purchase price. For your convenience, we offer travel insurance through Travelex Insurance Services. For more information and rates, please review the product flyer or Click Here to enroll in the plan.

* Travelex Insurance Services, Inc CA Agency License #0D10209. Travel Insurance is underwritten by Berkshire Hathaway Specialty Insurance Company, NAIC #22276. V94
Signature Tours
PO Box 956817 Duluth, GA 30095
phone: (800) 915-3527 email: info@signaturetours.com